Sector movers: Deutsche Bank takes down energy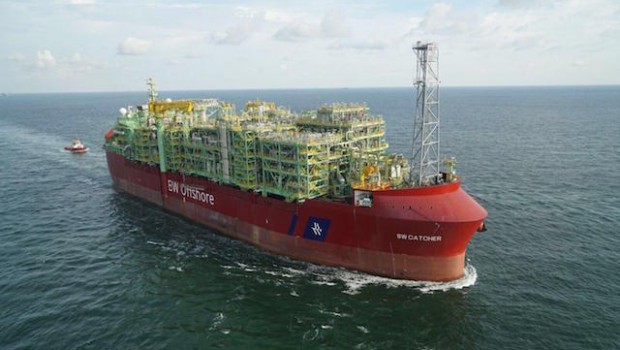 Energy shares have run too far too fast, analysts at Deutsche Bank told clients on Tuesday as they downgraded the space to 'underweight'.
Their comments served to send Oil & Gas stocks to the bottom of the leaderboard, even as Brent crude oil futures for next month delivery moved back to the $80 per barrel mark in ICE trading.
According to Deutsche, the historical relationship between the price of oil and companies' share prices suggested the latter had overshot 'fair value' by roughly 4%.
Compounding matters, on the basis of where the US dollar was at and the pace at which US macro surprises were running, Brent oil should be changing hands at about $65 a barrel, they said.
Hence, come September investors may find that shares in the sector had fallen by about 14%, Deutsche added.
Adding to their glum view on the outlook for the sector, their commodity analysts believed that any move in oil prices past the upper end of the $70 to $80 trading range would likely trigger increased supplies out of Saudi.
Sustained favourable winds in the US dollar's sails, as markets priced-in a faster pace of interest rate hikes in the States and as purchasing managers' surveys in America outpaced their euro area brethren, could further pressure commodity prices, they said.
Against that backdrop, traders seemed unimpressed by JP Morgan analysts' decision to include shares of BP in their European Best Equity Ideas list.
In another report, JP Morgan called attention to the explorer's "leading cash break-evens".
On the other side of the ledger, Automobiles & Parts was at the top of the leaderboard after Beijing said it would slash its duty on passenger car imports from 25% to 15%, effective 1 July.
In exchange for a deal with the US administration to save telecommunications group ZTE that is, although the FT was reporting the US would also be pushing for senior management changes and a big fine.
Top performing sectors so far today
Automobiles & Parts +2.44%
Forestry & Paper +1.78%
Software & Computer Services +1.54%
Electronic & Electrical Equipment +1.52%
Mobile Telecommunications +1.35%
Bottom performing sectors so far today
Oil & Gas Producers -0.89%
Oil Equipment, Services & Distribution -0.36%
General Retailers -0.35%
Health Care Equipment & Services -0.12%
Household Goods & Home Construction -0.08%