Sector movers: Defensives pace gains ahead of Federal Reserve decision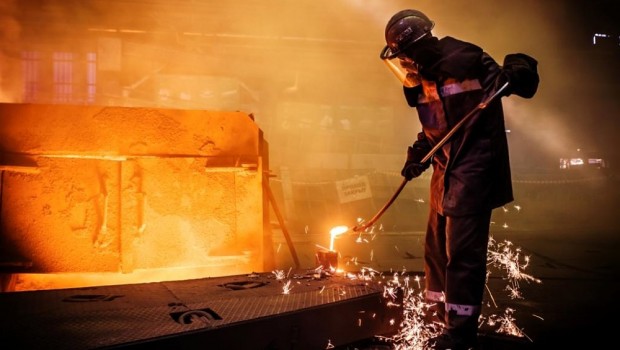 Defensives edged higher as investors kept to the sidelines ahead of multiple key risk events the next day, including the US central bank's policy decision and the result of the Dutch elections.
Against that tense backdrop, news that Saudi Arabia increased its output in February sent crude oil futures reeling, sending shares in both oil services and so-called Big Oil all lower.
Saudi Arabia had notified the Organisation of Petroleum Exporting Countries it hiked its output by 263,300 barrels a day last month to 10.011m a day, reversing roughly a third of the reductions it undertook in January, the cartel's latest Monthly Oil Market Report revealed.
That saw front month Brent crude oil futures retreat 1.22% to $50.73 a barrel on the ICE, as traders waited on the latest weekly oil inventory statistics from the American Petroleum Institute which were due out after the close of markets.
Evraz accounted for weakness in Metals & Mining despite stronger-than-expected data on Chinese industrial production and private investment for the months of January and February combined.
Nonetheless, analysts at Capital Economics sounded a cautious note, telling clients "we are wary that this may represent the high point of 2017, given signs of a steadily tightening policy environment.
"Notwithstanding our estimate of robust domestic steel demand, it is hard to justify the scale of the rally in steel prices. (See Chart 6.) Moreover, steelmakers are now responding to significantly higher prices. Data also released today showed steel output growing by 5.8% y/y in the first two months of the year. Admittedly, this was from a low base a year earlier but it also suggests that the price rise is overdone," said Caroline Bain, chief commodities economist at that research outfit.
Banks were also lower heading into Federal Reserve's policy announcement the next day, alongside a dip in benchmark 10-year Gilt yields of two basis points to 1.22%.
Top performing sectors so far today
Beverages 18,223.05 +0.92%
Personal Goods 35,571.61 +0.92%
Tobacco 58,756.99 +0.62%
Gas, Water & Multiutilities 6,209.44 +0.55%
Pharmaceuticals & Biotechnology 14,538.40 +0.55%
Bottom performing sectors so far today
Oil Equipment, Services & Distribution 15,350.25 -5.20%
Oil & Gas Producers 7,789.29 -1.58%
Industrial Metals & Mining 2,129.08 -1.54%
Banks 4,279.10 -1.11%
General Industrials 6,027.27 -0.98%