Sector movers: Chinese data, US tax cut plans trigger buying in miners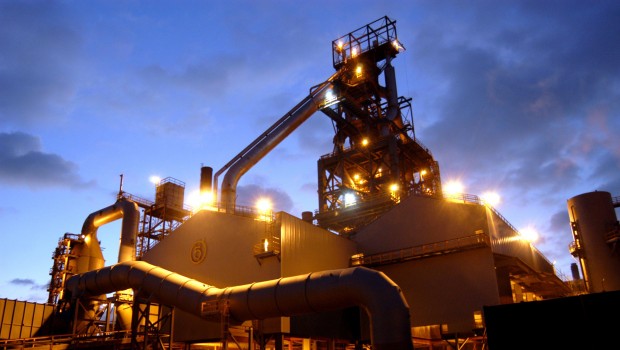 Cyclicals were in the ascendant at the start of the week, buoyed by a mix of strong Chinese house price data and progress at the weekend on Capitol Hill to gain approval of Republicans' tax cut plans.
According to Bloomberg, in November home prices in China's smaller or so-called 'third-tier' cities advanced at a 0.46% clip versus October, marking a second month of acceleration despite Beijing's efforts to rein in property price gains.
That buoyed iron ore and steel prices during Chinese trading hours, which in turn stoked interest in related equities.
Iron ore futures on the Dalian Commodity Exchange jumped 5.5%, while the spot price for 62% iron ore in Qingdao rose 3.5% and steel rebar futures traded in Shanghai added 1.3%.
Most bulk metals' futures, including those for copper, also recovered some lost ground, which fed straight through into share price gains for the likes of Anglo American and Vedanta.
Stateside, over the last few days Republicans appeared to have obtained the support of two holdouts in Congress from among their own ranks, Senators Marco Rubio and Bob Corker, seemingly assuring approval of the new tax legislation and thus contributing to a risk-on tone in global financial markets.
In another corner of the stockmarket, shares of Mondi were ahead after Deutsche Bank upgraded its recommendation on the stock from 'hold' to 'buy', pointing out the potential for €750m-worth of special dividends in 2018, positive industry trends and now more favourable valuation relative to peers, such as DS Smith.
Top performing sectors so far today
Industrial Metals & Mining 3,697.24 +3.13%
Oil Equipment, Services & Distribution 12,414.96 +3.04%
Forestry & Paper 20,002.41 +2.15%
Mining 17,631.75 +1.88%
Life Insurance 8,808.41 +1.76%
Bottom performing sectors so far today
Fixed Line Telecommunications 3,166.05 -0.78%
Food & Drug Retailers 3,183.87 -0.30%
Electricity 7,700.97 -0.18%
Media 7,572.96 -0.16%
Automobiles & Parts 6,965.14 -0.03%