FTSE 250 movers: Millennium & Copthorne jumps on deal news; Metro boosted by Goldman note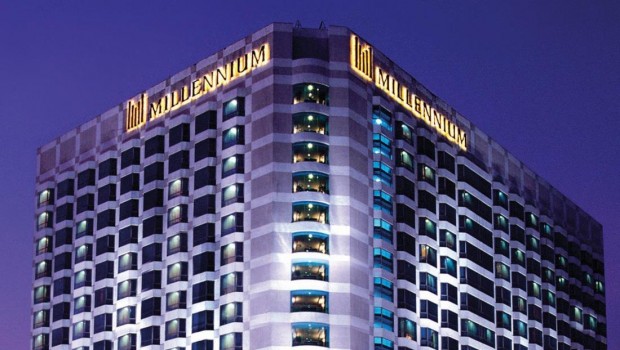 London's FTSE 250 was down 0.4% to 20,093.25 in afternoon trade on Monday.
Millennium & Copthorne Hotels rocketed after its Singapore-based parent company proposed a full cash buyout of its London-listed subsidiary.
After talks with M&C management, property giant City Developments, which indirectly owns 65% of M&C as both are members of Singapore billionaire Kwek Leng Beng's Hong Leong group, said a cash offer of 552.5p per share had been agreed, which would value the hotel business at roughly £1.79bn.
Provident Financial was higher following an upbeat note by Numis, which rates the stock at 'buy'. "We see the core of the Provident business as being very viable, holding dominant market positions in specialist, high margin, segments of the market. We believe that fundamentally strong businesses almost always recover after shocks, and we believe Provident will do the same.
"In our view, the current share price implies a high probability of in solvency of the group or some other substantial event that we cannot foresee. We believe the shares are very cheap and that our valuation is close to what we see as
a worst-case scenario."
Man Group was a high riser as Exane BNP Paribas upgraded the stock to 'outperform' from 'neutral' and lifted the price target to 200p from 170p.
Telecom Plus was boosted by an upgrade to 'outperform' from 'sector perform' at RBC Capital Markets, which upped its price target on the stock to 1,400p from 1,050p.
"The impending energy price cap across all standard variable tariffs means the glory days of double-digit service growth should return for TEP. An inflection point is on the horizon" it said, adding that its adjusted earnings per share forecasts now sit 5-10% above consensus in outer years.
Metro Bank was given a leg up by Goldman Sachs, which upgraded the stock to 'neutral' from 'sell' and lifted the price target to 3,400p from 2,600p. GS said it is now more confident in the medium-term trajectory of the group thanks to two factors.
Firstly, it said Metro's track record of executing on its growth plan is now significantly more established, in particular, from 1H16 to 1H17 the group grew deposits by 49% at the same time as reducing its average cost of deposits by 27 basis points.
Secondly, GS said it sees evidence that competition for deposits is now also beginning to intensify.
Risers
Millennium & Copthorne Hotels (MLC) 558.50p 22.75%
Provident Financial (PFG) 902.00p 6.12%
Hochschild Mining (HOC) 231.30p 5.42%
Spire Healthcare Group (SPI) 232.20p 4.78%
Acacia Mining (ACA) 191.90p 4.18%
Ted Baker (TED) 2,823.00p 3.79%
Man Group (EMG) 176.00p 2.98%
Telecom Plus (TEP) 1,148.00p 2.59%
Sophos Group (SOPH) 586.50p 2.45%
Metro Bank (MTRO) 3,484.00p 2.02%
Fallers
Ferrexpo (FXPO) 284.60p -4.21%
Auto Trader Group (AUTO) 364.60p -3.01%
Diploma (DPLM) 1,067.00p -3.00%
Alfa Financial Software Holdings (ALFA) 501.00p -2.72%
Senior (SNR) 281.50p -2.66%
Galliford Try (GFRD) 1,351.00p -2.60%
Domino's Pizza Group (DOM) 304.30p -2.56%
Rank Group (RNK) 228.60p -2.27%
Genus (GNS) 2,191.00p -2.23%
Hunting (HTG) 468.10p -2.15%