FTSE 250 movers: Brokers see SSP as attractive and Inmarsat as a bid target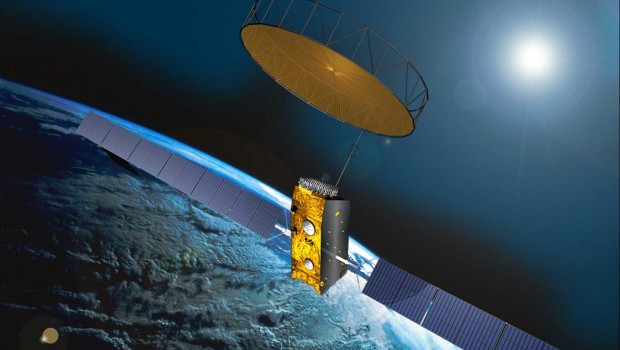 London's FTSE 250 was up 0.75% to 20,894.21 by late afternoon on Friday, led by shares fuelled by positive broker comment.
SSP Group was upgraded by JPMorgan Cazenove as its shares offer an "attractive entry point" after falling 9% so far in 2018. Taking a more optimistic approach, analysts said their former forecasts for flat margins after 2018 were too low, with recent strong delivery, supportive guidance for the current year and recent management comments "suggest that there is instead potential for continued efficiencies".
New estimates that the last year's margin of 6.8% could have reached 7.4% if adjusted for investments in infrastructure and start -up costs, Cazenove's new forecasts for earnings per share for the next three years of 22.09, 23.95p and 24.86p led to a upgraded price target of 765p from the previous 520p.
Satellite operator Inmarsat was also flying high thanks to a boost from RBC Capital Markets. Analysts' reasoning was that growth should be underpinned by the many maritime clients migrating to its 'Fleet Xpress' service and so "now could be the perfect time to take Inmarsat private", with the stock price looking to be "firmly undershooting". A fair share price target was set at 825p.
Dunelm and Ocado were higher as some investors look ahead to further retail sector updates in coming weeks.
Dunelm is due to report a trading update on Tuesday 16 January. Following a challenging 12 months of trading, there has been an improvement in like-for-like sales, with space expansion recently accelerating and the integration of online business WorldStores appearing to be a good one. Shares in the company had fallen 10% since the start of November before hitting almost a four-month low on Thursday.
"How much of the change in momentum is sustained and whether the acquisition can deliver the profit contribution targeted remain to be seen, while a weaker UK consumer is likely to weigh on LFL sales in 2018," said Deutsche Bank.
"Still, the group has store and online growth potential and valuation and leverage are modest," analysts added, forecasting LFL sales +2% and total sales +12.9%.
Ocado will give an update on its new segmental reporting next week and then final results will be announced early next month. Recent industry data from Kantar showed the group "comfortably outpaced" the online market, increasing sales by 8.4% to account for 1.3% of the grocery market.
Fallers were again led by Card Factory a day after its trading update disappointed investors with news of rising costs and a warning that "continued" margin pressure would leave annual earnings at £93-95m – down from the previous year's £98.5m, even though sales were up 2.7%.
Entertainment One was down despite a note from Investec the previous day that the valuation of the film and television distributor's library and the 'added value' suggested ETO will generate a "healthy looking £1.2bn of incremental value" over the period to from 2010 to 2020, or around 282p per share - an implied 27% return versus cash spent. Analysts' sum-of-the-parts valuation remained unchanged at 357p.
FTSE 250 - Risers
SSP Group (SSPG) 658.00p 4.61%
Inmarsat (ISAT) 526.30p 4.38%
Melrose Industries (MRO) 223.90p 4.14%
Petrofac Ltd. (PFC) 545.16p 4.08%
Ocado Group (OCDO) 426.60p 4.05%
Aggreko (AGK) 828.25p 4.00%
TalkTalk Telecom Group (TALK) 136.50p 3.72%
Dunelm Group (DNLM) 691.00p 2.98%
Babcock International Group (BAB) 740.20p 2.81%
Pets at Home Group (PETS) 173.00p 2.79%
FTSE 250 - Fallers
Card Factory (CARD) 215.29p -4.65%
CLS Holdings (CLI) 227.00p -2.58%
Ferrexpo (FXPO) 307.50p -2.32%
BGEO Group (BGEO) 3,780.00p -2.28%
Drax Group (DRX) 277.80p -2.11%
Entertainment One Limited (ETO) 314.40p -2.06%
Ladbrokes Coral Group (LCL) 182.60p -1.88%
Man Group (EMG) 210.50p -1.86%
Playtech (PTEC) 806.00p -1.83%
Coats Group (COA) 85.41p -1.71%