FTSE 250 movers: Berendsen rises again but Hays slumps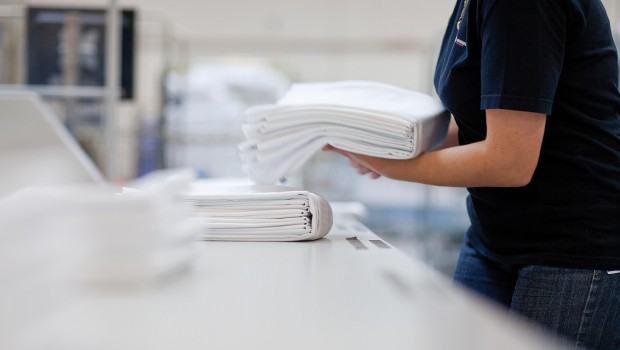 London's FTSE 250 was up 0.6% to 19,809.50 in afternoon trade.
Commercial laundry company Berendsen was racking up healthy gains for the second day in a row after it rejected a new £2.05bn bid by French rival Elis, saying it was "opportunistic".
Senior got a boost as Raymond James upgraded the stock to 'strong buy' from 'market perform' and introduced a price target of 260p. It said the company is likely to have reached the end of a stream of small profit warnings since 23 April 2015. The new target price implies a total shareholder return of 29% over the next 12 months.
SIG was boosted by an upgrade from Peel Hunt, while Safestore advanced after saying it has refinanced its US private placement notes (USPP) and amended bank facilities to extend the average maturity and lower the cost of the group's debt management by £3m a year.
Recruiter Hays was on the back foot, with traders pointing to news that Google is planning to launch a US jobs search engine.
Travel operator Thomas Cook slid after Barclays downgraded the stock to 'equalweight' from 'overweight' following the recent re-rating as it has almost reached its 100p price target. In addition, it noted that the company has outperformed TUI and the FTSE 250 and pointed to the ongoing challenging market, the lack of an imminent catalysts and concerns around the UK consumer.
Risers
Berendsen (BRSN) 1,108.00p 5.93%
Senior (SNR) 234.80p 5.67%
Petra Diamonds Ltd.(DI) (PDL) 135.20p 4.24%
Sophos Group (SOPH) 408.70p 4.07%
Renishaw (RSW) 3,524.00p 4.04%
SIG (SHI) 137.20p 3.39%
Safestore Holdings (SAFE) 436.50p 3.09%
Aldermore Group (ALD) 256.60p 2.97%
Kaz Minerals (KAZ) 486.60p 2.77%
WH Smith (SMWH) 1,791.00p 2.46%
Fallers
Hays (HAS) 165.10p -4.73%
Thomas Cook Group (TCG) 91.00p -4.41%
Ashmore Group (ASHM) 336.50p -3.86%
Euromoney Institutional Investor (ERM) 1,175.00p -3.37%
Allied Minds (ALM) 142.10p -2.74%
Pagegroup (PAGE) 474.00p -2.59%
CLS Holdings (CLI) 200.20p -1.86%
Brewin Dolphin Holdings (BRW) 320.90p -1.62%
Dairy Crest Group (DCG) 581.00p -1.53%
IP Group (IPO) 143.60p -1.51%