Results round-up: Hansteen, Phoenix Group, John Laing Infrastructure Fund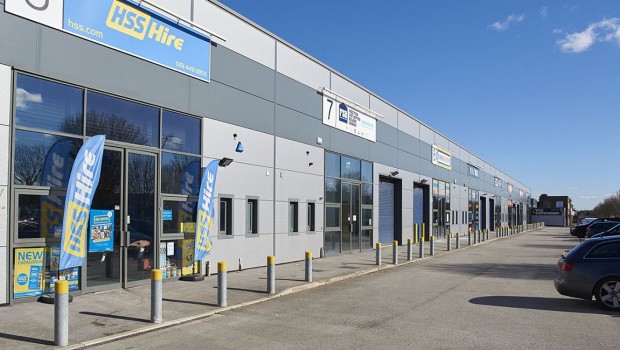 Investor in UK and continental European industrial property Hansteen announced its full year results for the year to 31 December on Monday, with a total annual return to shareholders of 23.1p or 20.8%, representing EPRA net asset value growth of 17.7p plus dividends paid of 5.35p.
The FTSE 250 company reported IFRS profit before tax of £119.9m, down from £171.4m, with normalised income profit increasing 29.4% to £61.1m.
Normalised total profit improved 4.4% to £66m year-on-year, and the firm's IFRS net asset value per share increased 17.9% to 124p.
Its EPRA net asset value per share was up 15.9% to 128.9p.
Hansteen's board confirmed the full year dividend increased 12.4% to 5.9p per share, and its net debt-to-property value ratio fell to 40.9% from 41.2% at the end of the prior year.
"I am pleased to report an exceptional year for Hansteen with our portfolio and our team once again delivering record results," commented chairman Melvyn Egglenton.
"While acquisition opportunities have been limited the team has focused on growing the portfolio occupancy and rent roll resulting in the highest ever number of new lettings and lease renewals, record like-for-like rent growth and the highest ever portfolio occupancy rate."
Egglenton said the significant spread between the company's portfolio yield and borrowing costs offered potential for further capital growth, particularly when the current yield was compared to the yield lows of previous cycles.
"This compares favourably to the other property sectors where yields have reached historic lows during 2015 or earlier.
"The UK portfolio also offers earnings upside through the letting of the remaining vacant area and emerging rental growth which will allow the business to continue to generate strong income returns in the future."
Across the UK, we are experiencing pockets of rental growth and shorter incentives being offered to tenants as demand intensifies, particularly at estates where voids are zero or close to zero," Egglenton said.
Phoenix Group
Closed life fund consolidator Phoenix Group hoisted its dividend 5% as it said November and December's two acquisitions would likely support a similar increase for the forthcoming interim payout.
The £373m acquisition of AXA Wealth's pensions and protection business in November was already generating increased synergy benefits, while the £933m purchase of the Abbey Life business in December provides key support to the expected half-time boost.
The 2016 calendar year generated total revenue net of reinsurance of £7.4bn, up from £1bn the previous year, led to a group operating profit of £351m, up from £324m.
With the £486m of cash generated more than double the previous year and some distance ahead of expectations of £264m, the board were happy to hike the final dividend 5% to 23.9p per share.
Phoenix reported a Solvency II capital surplus of £1.9bn, which compares to consensus estimates of £1.7bn, with a shareholder capital coverage ratio of 170% up from 154% over the year.
Chief executive Clive Bannister said the group had safely incorporated the new customers from the AXA Wealth and Abbey Life businesses and was focused on delivering the planned cost and capital synergies, with AXA now expected to generate £13-15m per year, up from original expectations of £10m of cost savings per annum, while management expect migration of Abbey to its own policies will generate capital and cost benefits.
With the UK life and pensions market undergoing fundamental change, driven by changes in regulation and customer behaviour, Phoenix expects to be able to acquire further business in future.
John Laing Infrastructure Fund
John Laing Infrastructure Fund's share price gained from the market volatility in the wake of the EU referendum and its 2016 net asset value increased.
Chairman Paul Lester said that the company's share price benefitted from market volatility after last June's EU referendum outcome, delivering a share price total return of 17.5% over the year.
The value of its portfolio surged 40.3% to £1.21bn with 8.18% underlying portfolio growth, which is 1.14% ahead of growth arising from discount rate unwind.
Looking to the future, the company is hoping to gain shareholder approval at its next meeting in May to widen the geographic limits of its investment policy to include other countries that are fiscally strong and have a track-record of using public-private partnerships as a procurement method.
Net asset value climbed 22% to £1.08bn last year, compared to the previous year, which represented a NAV per share of 120.2p, up from 108.40p, with a NAV total return of 10.9%.
The FTSE 250-listed trust hiked its dividend for the second half of the year by 2%, which is above the consumer prices index, to 3.48p and resulted in total paid dividends of 6.82p in 2016.
There has been total shareholder return of 76.5% since the company's launch in November 2010, 9.8% on an annualised basis.
Last year the company made new investments of about £306m, including one follow-on interest and interests in seven new projects and received £93.2, in cash from investments.
It also sold two stakes in projects for £43.4m, representing about a 36% uplift on the carrying value, and resulting in an aggregate realised initial rate of return of around 16%.