Results round-up: Esure Group, JRP Group, Wetherspoon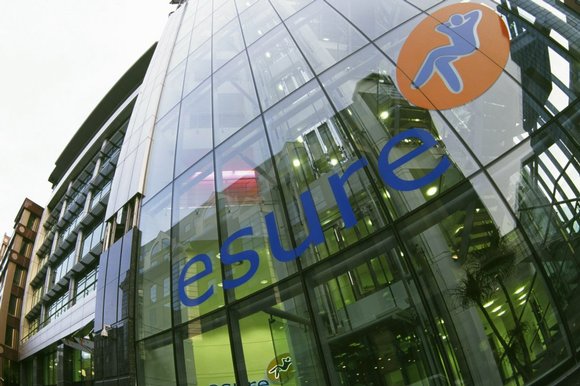 Motor and home insurer Esure Group said it was now in "full growth mode" as underlying profit surged 20% in 2016, with premiums ahead of expectations and barely any effect from the now infamous changes to the 'Ogden' rate.
Gross written premiums increased 19% over the calendar year to £655m, with reported profit before tax from continuing operations expanding 19.4% to £72.7m.
As the demerger of price comparison business Gocompare.com was completed on at the beginning of November, the group's reported profit after tax was more than doubled to £269.2m thanks mainly to the value gain on demerger of Gocompare.com.
Motor underwriting increased trading profits by a third to £8.9m, home underwriting recorded a loss of £2.4m due to higher bad weather claims and the Flood Re levy, while there was also a larger profit from non-underwritten additional services and investments.
Underlying earnings per share increased 17.7% to 19.3p, largely driven by an improvement in the investment return.
A final dividend of 10.5p per share was proposed, which together with the interim dividend of 3.0p per share, takes the full year dividend to 13.5p per share, up 17%.
Esure only saw £1m impact on post-tax profit last year and for 2017 from the Lord Chancellor's reduction of the 'Ogden' discount rate that is used to calculate personal injury claims.
JRP Group
Following the merger of Just Retirement and Partnership last April, JRP Group's profit grew last year on the back of new business.
The FTSE 250 financial services firm reported that pro forma adjusted operating profit increased 58% in 2016 to £164m, driven by an 82% growth in new business profit to £124m, while pre-tax profit for the 18 months to December 2016 was £199m
JRP's new business margin more than doubled to 6.8% from 3.3% as it focused on profit rather than volume last year and driven by price improvements, enhanced risk selection, and unusually high mortgage spreads, although retirement income revenue was down 13%.
The £1.6bn merger delivered run rate savings of £30m by the end of 2016, a year ahead of schedule for £45m by 2018.
The company estimates that its solvency II coverage ratio rose to 151% for the year end from 134% at the end of the second half of 2016, helped by its fourth quarter £250m hybrid debt issue.
This enabled the company to propose a 2.4p final dividend, taking the total for the year to 3.5p, up 6%, with the embedded value at 219p per share.
Chief executive Rodney Cook said that the company's focus is on growing profits, but this would be helped by market growth and it is clearest in the defined benefit de-risking and lifetime mortgage markets, where growth is already underway.
JD Wetherspoon
Pub operator JD Wetherspoon forecast "slightly improved" trading for the current year, despite higher costs and weaker like-for-like sales as it attacked Wednesday's Budget as one "for dinner parties".
In the six weeks to 5 March 2017, like-for-like sales increased by 2.7% and total sales decreased by 0.2%, Wetherspoon said.
Reporting a rise in interim pre-tax profits to £51m from £36m, the company said it saw "significantly higher costs in the second half of the financial year".
Operating profit rose to £65m from £49, while revenues for the term increased to £801m from £790m. The dividend was help at 4p a share.
Chief executive Tim Martin lambasted Chancellor Philip Hammond's Budget over his business rate relief package of £1,000 for pubs with a rateable value of less than £100,000.
"In fact, that sum is dwarfed by tax and regulatory increases," Martin said, adding that the company would face an extra £20m in costs from business rates, electricity taxes, excise duty and the apprenticeship levy.
"Companies like Wetherspoon, on examination of the fine print of the budget, are not, in fact, eligible for the £1,000 per annum decrease in business rates, in any event."
Martin resumed his attack on "the continuing tax disparity between supermarkets and pubs, in respect of VAT and business rates".