Wednesday newspaper round-up: Brexit bill, BP, ONS leak, Ecuador, card charges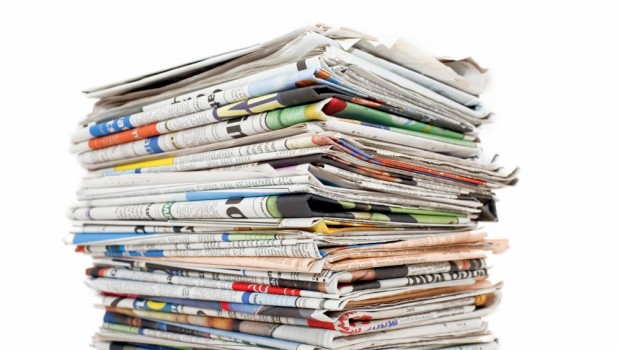 Divisions over the UK's Brexit divorce bill were laid bare on Tuesday as British negotiators pushed back against a mooted €75bn (£66bn) Brexit charge-sheet. On the second day of detailed Brexit negotiations, the British team peppered the Brussels side with questions over how to pay for unwinding 44 years of the UK's European Union membership, after the government admitted in parliament last week it has financial "obligations" from its EU membership. - Guardian
A sudden fall in the pound just before surprisingly weak inflation data has raised fresh concerns about leaks from the Office for National Statistics, only weeks after strict new rules on access were unveiled to address the threat. Sterling sank half a cent against the dollar in the minutes before the consumer prices index was released yesterday, suggesting that some traders might have got wind of the highly price sensitive information, and another half a cent after traders could see the figures. - The Times
BP is considering spinning off certain US pipeline assets in the US Gulf and Midwest in an initial public offering, the company said in a statement late on Tuesday. The potential IPO would structure the assets as a master-limited partnership, a frequently used corporate structure for pipeline companies. - Telegraph
Europe's corporate giants are returning their spare cash to investors while loading up on cheap debt, taking dividend payouts to their highest level in ten years, according to a study. The largest 1,000 businesses across Europe have raised dividends by a fifth to €234 billion since the financial crisis in 2008, while doubling the amount of cash on hand to €881 billion. - The Times
Ecuador has become the first country to publicly admit it will not meet Opec's production curbs, saying it needs to pump more oil to address its fiscal deficit. The South American country's promised cut of 26,000 barrels of oil a day is a tiny drop in the 1.8m b/d that the cartel recently agreed to curb until early 2018, but the decision is still the first crack in the deal's unity. - Guardian
Britain's energy companies were hacked on the day of the General Election by computer criminals believed to have been backed by Russia. The Government's electronic spy agency GCHQ said in an official report sent to the energy sector that companies "are likely to have been compromised" in the wake of the attack launched on June 8. - Telegraph
Major City firms will start implementing their Brexit contingency plans at the end of the year unless there is an agreement about the UK's transition terms for exit from the EU, according to the City regulator. Financial Conduct Authority chief executive Andrew Bailey said City firms were getting near to the point where they would have to take steps to move staff and other measures to ensure that they can continue to operate seamlessly once the UK leaves the EU in March 2019. - Guardian
All extra charges added to payments for goods and services made by card are to be outlawed, ending a "rip-off" that costs Britons hundreds of millions of pounds a year, the government has announced. Fees for paying with plastic – most commonly a credit card – are routinely levied on everything from low-cost flights and tax bills to cinema tickets and takeaway meals, but the Treasury announced that these would be consigned to history from January 2018. - Guardian
Households could end up paying £50bn to support the new Hinkley Point C nuclear project in Somerset, according to government figures, more than eight times the 2013 estimate. The latest forecasts have revealed that EDF's bid to build the first new nuclear plant in a generation could cost energy bill payers £50bn over the life of the project, well above the £6bn bill estimated in 2013.
FirstGroup has been hit by the fallout from the implosion of Carillion after shareholders in the bus and transport operator rebelled against the board appointment of the building contractor's former finance chief. More than a fifth of FirstGroup investors voted against the election of Richard Adam as an independent non-executive in an embarrassing blow to the transport group. - Telegraph
Theresa May is attempting to build bridges with industry and give it a voice on Brexit by staging a high-powered summit with company bosses and business leaders. The Prime Minister will on Thursday chair a Downing Street meeting between senior ministers and the chief executives of some of the UK's biggest companies, including Tesco's Dave Lewis and Prudential's Paul Manduca, plus executives and directors from business including BAE Systems, Jaguar Land Rover, and business groups including EEF, the IoD and CBI.
Ministers have been warned that the independent pay review system for the public sector is close to breaking down because the government insists on recommendations of below-inflation rises for millions of workers. The warning from the Senior Salaries Review Body (SSRB) came as the government accepted the independent panel's recommendation of a 1 per cent rise for Whitehall mandarins, judges, health quango executives and senior military officers. - The Times
The TUC has demanded action from the government to close Britain's regional inequality divide after a report showed that incomes in the Midlands, Wales and the north of England are no higher than they were in the south-east two decades ago. Frances O'Grady, the TUC general secretary, said ministers could not shrug off findings from the Institute for Fiscal Studies indicating that incomes in the most prosperous part of Britain – the south-east of England – were 25% higher than in the poorest region, the West Midlands. - Guardian
Three million Mercedes-Benz cars will be hauled off the road to cut emissions amid growing concerns over pollution from diesel engines, it was announced yesterday. The cars will be voluntarily recalled across Europe as part of a £195 million plan to reduce levels of deadly nitrogen oxide (NOx) emissions. - The Times