Market buzz: FTSE flies to new record high, MPs call for Russian clampdown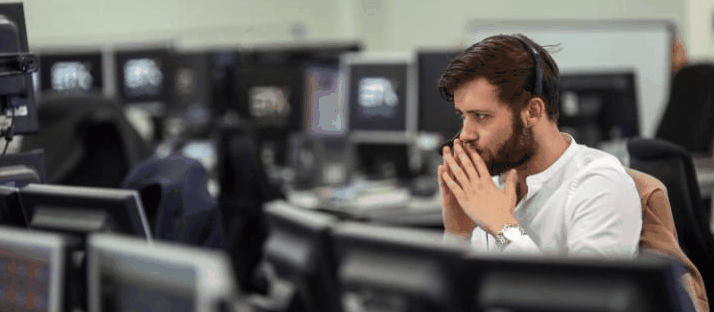 1654: A "solid day" for equity markets in the US and UK, says market analyst Chris Beauchamp at IG, with the FTSE 100 clocking up yet another record high and moving on for the next summit of 8000, while the Dow Jones comes back from the weekend with a solid 300-plus day so far.
"It's not hard to find the reason for this – the apparent détente between the US and China on the topic of trade removes one of the big bugbears of the first quarter of 2018. Then, markets managed several rallies but fell back each time as the war of words between the two powers escalated. While cynics will note that Steve Mnuchin only said that the conflict was 'on hold', it has been enough to spark a hefty bounce on Wall Street. While recent strength in small caps has been encouraging, it is the S&P 500 where the heavy lifting will be done and here the signs of a sustainable bounce are very encouraging for broader risk appetite," Beauchamp says.
He notes that the US-China news has been excellent for the stock of Burberry and AstraZeneca, both firms with key operations in China. "The fear stalking such companies has been that any wider spat between Beijing and Washington will take a chunk out of economic growth in the former. Now, fears of a hit to middle-class incomes and GDP growth have been reduced, and we have seen six-month highs in the former and an eleven-month peak in the latter. Throw in further declines for the pound and further upside looks likely."
1627: Sky has noted the announcement by the Secretary of State for Digital, Culture, Media and Sport that he is not minded to intervene on public interest grounds in relation to Comcast's offer for Sky. The Secretary of State has not reached a final decision. Before reaching a final decision, the Secretary of State will consider further representations, which are to be provided by 5pm this Thursday.
1600: "There is a willingness on our side, Canada and Mexico to get [the NAFTA deal] done," White House economic adviser Larry Kudlow tells CBNC. Many aspects of NAFTA have already been re-negotiated, he says."It's still cooking," he added.
Referencing an old Reagan-era soundbite, Kudlow says "trust, but verify" in reference for any NAFTA revisions to be based on rule of law mechanisms which allow for enforceability.
On China, Kudlow stresses important of China allowing complete foreign ownership of some firms and backs putting tariffs 'on hold' as per Mnuchin.
1431: In remarks to CNBC, Steve Mnuchin says he believes "very meaningful progress" has been made. Also denies reports there are disagreements among White House officials regarding the framework deal that was hammered out with China.
1425: According to The Guardian, M&S chief Steve Rowe has decided to pursue a more aggressive programme of store closures, with plans to shutter as many as 100 of its large clothing and food shops, including the 20 which had already been closed.
1424: Britain's government does not intend to block Comcast's bid for Sky.
1212: US Treasury Secretary Steve Mnuchin will reportedly appear later in the day on Bloomberg TV, so careful for any remarks that might move the US dollar.
On that note, referencing the latest IMM data on speculators' positioning for the week ending on 15 May, Rabobank points out how "for the first time since mid-March, USD net positions popped back into positive territory, albeit very modestly. The better tone has already been clearly obvious in the spot market where the USD has been strengthening on the back of improved interest rate differentials."
1141: Couple of things from earlier: UK household finance improved this month, according to a survey, while in other news GKN's shares have delisted this morning as the takeover by Melrose rolls on.
The IHS Markit household finance index climbed to 44.7 in May, up from 43.4 in April to the highest level since the end of 2016. "A welcome combination of rising incomes, falling inflation perceptions and fading concerns around job security all contributed to the strongest HFI survey results in nearly a year-and-a-half," said Sam Teague, an economist at IHS Markit.
1111: The Crown Court has dismissed all charges brought by the Serious Fraud Office against Barclays over the the bank's capital raisings in 2008. But the SFO is likely to seek to re-instate these charges by applying to a High Court Judge to re-commence proceedings via a new indictment of the same charges.
Further to the announcements released by Melrose and GKN plc ("GKN") on 19 April 2018, Melrose announces that the listing of GKN's ordinary shares of 10 pence each ("GKN Shares") on the Official List of the UK Listing Authority was cancelled with effect from 8:00 a.m. (London time) today, 21 May 2018. The GKN Shares ceased to be admitted to trading on the London Stock Exchange's Main Market for listed securities with effect from the same time.
1042: Another factor pressuring the pound was the threat of another Scottish referendum, analysts are saying. Appearing on TV on Sunday, Scotland First Minister Nocola Sturgeon said she wanted to "restart a debate" about Scottish independence and would consider another referendum on the topic in the autumn, once there's some clarity about the Brexit outcome.
1001: The foreign affairs select committee 'Moscow's Gold: Russian Corruption in the UK' report says the government is failing to follow through on big talk in the wake of the Salisbury poisonings and called for the government to stop companies using London markets while being sanctioned in other jurisdictions.
The committee also suggested sanctions be extended to target more individuals who are closely linked to President Putin's regime.
"Despite the strong rhetoric, President [Vladimir] Putin and his allies have been able to continue 'business as usual' by hiding and laundering their corrupt assets in London," the report said. "These assets, on which the Kremlin can call at any time, both directly and indirectly support President Putin's campaign to subvert the international rules-based system, undermine our allies, and erode the mutually reinforcing international networks that support UK foreign policy."
In March, a day after the government announcing the expulsion of 23 Russian diplomats from the UK, Russian energy company Gazprom raised €750m (£656m) in a bond sale from UK and other investors, and the next day Russia raised $4bn in a eurobond sale, nearly half of which were bought by investors from the UK, the report said.
0943: Something to keep an eye on from the weekend's papers, but fearing a insurmountable deadlock over Brexit, Tory MPs are preparing for another snap general election, the Sunday Times reported. Bookies are this morning only offering odds this morning of 6-1 on there being a poll called this year - the same as Iceland or Peru winning the World Cup.
Last week, Theresa May settled on a compromise plan to keep the whole of the UK tied to a customs union with the EU after 2021, or until an alternative to a hard border in Ireland can be agreed. However, not only are hard-line Brexiters likely to be opposed, but Brussels is also felt likely to reject the plan since it believes that the backstop to prevent the Irish border should only include Northern Ireland and not the rest of the UK.
Ladbrokes is offering odds at 6/1 for an election in 2018. Betfair, offering the same, also has a 2019 general election at 11/4, 2020 at 13/2, 2021 at 15/2.
Betfair Spokesperson Katie Baylis said: "It's been a tough year or so for Theresa May and the Tories with the continued worry over Brexit negotiations, the comings and goings of various cabinet ministers and questions over May's leadership ability and it's 6/1 that we could see another General Election this year. However, despite the issues, the shortest odds for the next election are 11/8 for 2022 - the scheduled date, which means while there are plenty of question marks over this Government, most punters think they will stick it out."
0912: Analysts at Kelper Cheuvreux on Ryanair: "We see the risk of further increases of Ryanair's personnel cost over the next quarters and disagreements with labour unions. We believe Ryanair's current airport costs are not sustainable in the medium to long term."
Kepler expect a positive yield development for easyJet, but only flat yield development for Ryanair during the summer flight schedule.
"In our view, for many investors, Ryanair's equity story since 2014 has been based on a strong support for yields from the airline's entry into primary airports, where average yields are higher than in the group's network. Despite strong capacity growth in 2014-17 in primary airports, which should have reached maturity by now, Ryanair's yields have not seen a significant support so far."
Ryanair's business risk profile has deteriorated in recent quarters, Kepler believes, and therefore, analysts value the stock at a 20% discount to its average ten-year P/E 2019E multiple of 14.4x, giving a multiple of 11.5x that results in a fair value of €13.7 per share.
0837: The FTSE 100 is pushing new all-time highs, earlier crossing 7,800 for the first time and still surging. So far we're up 44.88 points or 0.58% to 7,823.67.
"The FTSE 100 notched up a fresh record high, rising clear of 7800 for the first time as the feel-good factor from the trade war truce bolstered risk sentiment and a weaker pound delivered the usual shot of adrenalin for the blue chips," says Neil Wilson, chief market analyst for Markets.com. "It looks like progress on talks between China and the US means we are not about to descend into a punitive trade war. Whilst there is still long way to go and nothing is agreed until everything is agreed, there has undoubtedly been solid progress and the sense of relief in equity markets is palpable.
"But we must note that the FTSE's gains of late are probably more attributable to a weaker pound as the dollar rallies across the board. Cable sank fell as low as 1.341, its weakest level since December as the dollar index jumped towards the 94 level. If support at 1.34 goes, 1.33 comes into view pretty quickly. It's this slide in sterling which seems to be buoying the FTSE as much as the broader risk-on sentiment."
Looking across the Atlantic, he says the Dow could once again make a stab at 25000 today with futures pointing to Wall Street opening above 24900.
0814: Stocks are starting higher on Monday, with the FTSE 100 crossing the 7,800 mark for the first time.
After Ryanair issued a cautious outlook alongside its full year numbers, airlines Easyjet and Wizz Air are slightly higher.
Profits for the Irish budget carrier's past year were up 10% but it struck a cautious note on the outlook on the back of rising costs and flat fare growth as it cut its full-year guidance, saying its outlook for FY19 was on the "the pessimistic side of cautious".
0808: Comment from Naeem Aslam at ThinkMarkets: "'On Hold' is the term driving the markets today and investors over in Europe are optimistic as trade war tensions have eased off. The US and China trade war is on 'On Hold', both countries have decided that making threats to each other isn't going to yield any positive outcome. Both countries have decided to work towards a long-term agreement, in other words, there may be no solution to this at all and both countries may just continue to trade with each other under the same old terms."
He notes European markets are picking up the momentum where they left off last week. "It is a green day across markets- at least for now. However, Italian markets remain a concern for us. Last week, Italian markets experienced more selling pressure because of the unrest in the political situation of the country. A new populist coalition government is the last thing that you want to see after the Brexit mess. The Italian ten-year yield soared as a result of this and crossed the 2.2% mark. Yes, surely, the rising 10-year Italian bond yield and the dire political situation would also an impact on other countries as well but for now, the weaker euro effect is stronger.
"The Euro has retraced from 1.2555 to 1.1739, a huge bearish move which has been behind the bull rally for the European markets."
Over in the US, despite the strong dollar, the S&P 500 index last week climbed above an important level of 2700 and Aslam says this sends the bull signal to the market especially when rising oil prices and the higher dollar are both adverse. "Higher oil prices are going to impact the US consumers which is always very sensitive to oil prices. The upcoming FOMC minutes this week could fuel the dollar rally even further if the Fed doesn't tame its hawkish stance."
0755: House prices update from Rightmove, finding asking prices for new-to-market properties were up 0.8% on the month in May to a new record high of £308,075, up from £305,732.
However, while seven out of 11 regions achieved their highest ever asking prices, those in London subsided 0.2% on last year and across the South East as a whole dropped 0.1% - the first fall since 2011. The number of sales agreed so far in 2018 is down 8.5% year-on-year in the South East and 6.9% in Greater London.
Across the country, the number of sales agreed by estate agents so far in 2018 is down 5.4% on the same period in 2017.
Russell Quirk, CEO of Emoov.co.uk, noted a reduction in the number of sales agreed, which he said was through a "lack of commitment" -- but "hardly surprising when you consider the reality gap between the expectations of stubborn sellers and the current market climate".
0745: A much quieter week compared to last, with a slow start to Monday from FTSE 350 companies.
AstraZeneca gets a US green light for its Lokelma drug for high potassium levels in the blood and, separately, has submitted a new drug application in Japan for a diabetes treatment.
Gambling software group Playtech gets approval from the Italian gaming regulator for its acquisition of Italian gaming company Snaitech.