Friday newspaper round-up: Brexit brakes, 'lame' May, flat oil, Centrica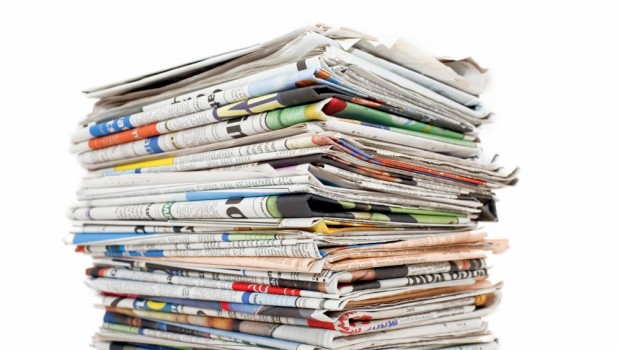 David Davis will be confronted by business leaders on Friday demanding an indefinite delay in Britain's departure from the Single Market and the Customs Union. The Brexit Secretary has invited some of Britain's most senior executives to his grace-and-favour residence at Chevening in Kent for an informal summit. - Telegraph
Theresa May is a "lame horse" Prime Minister propped up by a "selfish" Cabinet, furious junior ministers have said amid threats of resignations. Some members of the Government are growing increasingly frustrated at the actions of Boris Johnson and his Cabinet colleagues for "pushing the Prime Minister around like a rag doll" to serve their own "self-indulgent" ends. - Telegraph
Household finances are facing their tightest squeeze in more than five years as inflation pushes up the cost of living. Real household disposable income per head in the first three months of 2017 was down 2 per cent year on year, the Office for National Statistics (ONS) said yesterday. This was "the largest decrease since the end of 2011, driven by increasing prices of goods and services", it said. - The Times
The number of foreign investment projects in Britain has hit record levels since the European Union referendum, according to government figures. The Department for International Trade said that the volume of foreign direct investment projects in Britain grew by 2 per cent, with some 2,200 schemes across the country. - The Times
A prominent oil trader once known as "god" in energy circles has said he no longer believes crude prices will rebound significantly any time soon. Andy Hall, who made his name and a vast personal fortune trading oil in the Noughties, has largely stayed bullish on the outlook for crude since prices crashed in 2014 but now he has reportedly said he expects oil prices to remain "rangebound for some time to come".
Housebuilders have "failed" to build more than 320,000 homes in the past five years even after getting the go-ahead from councils, according to a housing charity whose figures were fiercely contested by developers. Analysis by Shelter, which helps those struggling with housing, said the number of unbuilt homes equates to nearly one in every three homes in England that were granted residential planning permission between 2010 and 2015. - The Times
The energy regulator has launched a probe into the exit fees British Gas has levelled against customers who hope to switch to a new supplier after a series of complaints. The country's largest energy utility, part of Centrica Plc, faces an Ofgem investigation after a resurgence in political mistrust in the sector during the recent general election campaign, when all major parties vowed to tackle rising energy bills. - Telegraph
UK firms crippled by business rate hikes are still waiting for help from the £300m hardship fund promised in Philip Hammond's last Budget. The Federation for Small Businesses is calling on the government to direct councils to activate the fund, with more than half of small businesses revealing in a FSB survey that they were planning to reduce, postpone or cancel investment in their business. - Guardian
Terra Firma, the private equity house led by Guy Hands, is understood to be planning to raise its first general takeover fund since the controversial financier's disastrous £4 billion acquisition of EMI nearly a decade ago. The famed City dealmaker is expected to begin talks next week with prospective investors about raising about €3 billion for a new buyout fund. - The Times
MPs have attacked the way Royal Bank of Scotland was forced into fire sales of assets by European regulators, as the state-owned bank's disposal of Worldpay in 2010 came under the spotlight. "The British taxpayer has been fleeced by incompetent EU regulators to the tune of £15 billion," John Penrose, the Conservative MP and a candidate to chair the Treasury select committee, tweeted yesterday.
The acquisition of Worldpay in a deal that values it at £7bn more than the price fetched by Royal Bank of Scotland for the business seven years ago has raised concerns the taxpayer has lost out from EU state aid rules. American payments processor Vantis on Wednesday agreed to buy its FTSE 100 rival for £9.1bn, including debt, in a deal that creates an transatlantic industry giant.- Telegraph
The biggest investor in Novae Group has hit out at the Lloyd's of London firm's deal with Axis Capital, saying the Bermuda-based company's offer undervalues the specialist insurer. Axis unveiled an agreed $604m (£468m) takeover of Novae today, in an effort to boost its presence in the Lloyd's of London insurance market. The deal could leave only three specialist insurers listed on the London Stock Exchange. - Telegraph
The price of British strawberries could rise by 50% if ministers fail to plug growing gaps in seasonal labour which are expected to get worse after Brexit, MPs have heard. The prospect of a £3 punnet of strawberries was raised by MPs as they called for a new seasonal agricultural workers scheme to be introduced by next year – or sooner – to stop the shortage of EU labour becoming a crisis. - Guardian
The government has been urged to stage an "emergency intervention" to protect gig economy workers, amid concerns they are being forced into contracts that sometimes pay less than £2.50 an hour and can be cancelled at any moment. The allegations are detailed in the latest report by the former work and pensions committee chair, Frank Field MP, into the gig economy, where people work flexible hours on short-term or freelance contracts without the rights of permanent employees. - Guardian
Deliveroo has called for the Government to overhaul workers' rights legislation to allow it to give its delivery riders benefits without the conditions that would be attached to counting them as employees. The takeaway app said that companies are currently forced to choose between offering workers flexible work and entitlements such as sick pay and maternity leave because the law had not been "updated" to reflect new ways of working.