US sets sanctions on 17 Saudi officials over Khashoggi murder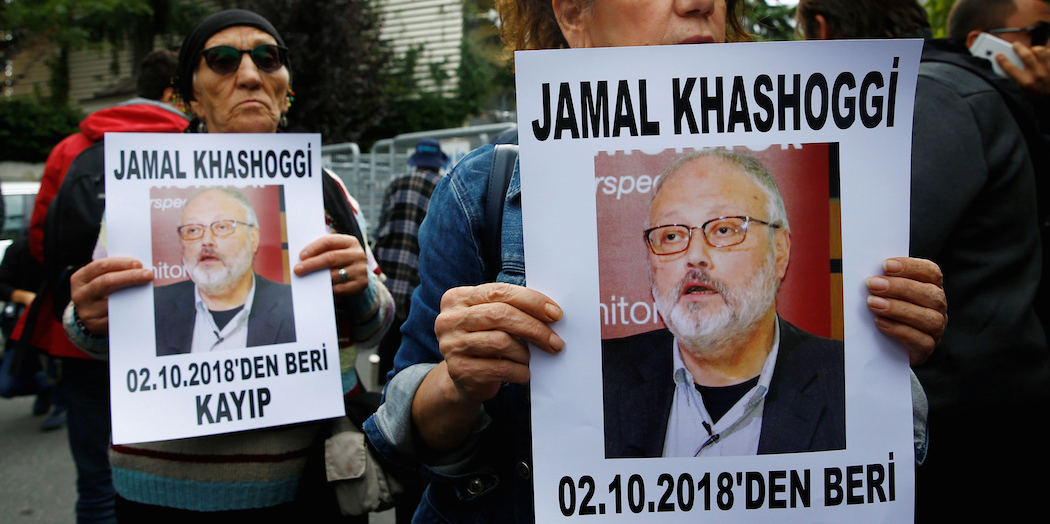 The US imposed economic sanctions on 17 Saudi Arabian officials late on Thursday after the killing of journalist Jamal Khashoggi last month.
The sanctions come after Saudi Arabia's public prosecutor claimed Saudi agents, including the head of forensics at the national intelligence service and members of Prince Mohammed's security detail, had been ordered to abduct Khashoggi but decided to kill him in the consulate in Turkey when he resisted.
With the sanctions, the US has frozen all assets for the 17 officials and blocked any US citizens from doing business with them.
Saudi prosecutors on the other hand are seeking the death penalty for five of the individuals who were allegedly involved.
The sanctioned individuals include Consul General Mohammed Alotaibi, who oversaw the consulate in Istanbul as well as Maher Mutreb, a senior Saudi official who reportedly coordinated the happening.
"These individuals who targeted and brutally killed a journalist who resided and worked in the United States must face consequences for their actions," US Treasury Secretary Steven Mnuchin said in a statement.
"The United States continues to diligently work to ascertain all of the facts and will hold accountable each of those we find responsible in order to achieve justice for Khashoggi's fiancée, children, and the family he leaves behind," he added.
The economic penalties target Saudi nationals and not the Riyadh government, which has been an economic ally of the US. Trump recently vowed that US arms deals with kingdom would be preserved.
Canada said it was consider taking similar action against Saudi Arabia.