Trump denies saying 'shithole' countries in immigration talks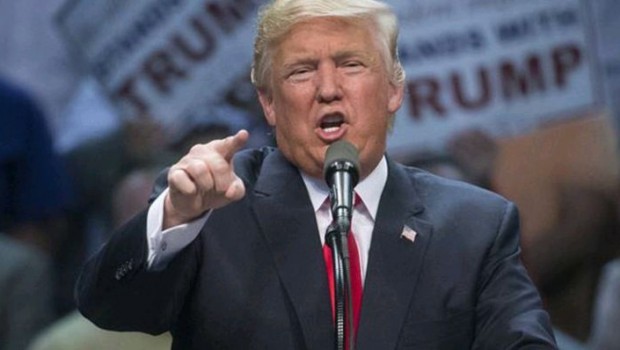 President Donald Trump rejected a bipartisan compromise to extend protections against deportations of young immigrants on Thursday and questioned why would he allow more immigrants coming from Haiti and "shithole countries" in Africa. On Friday the president denied having said the derogatory comments.
Trump met Republican and Democrat senators and congressmen to discuss a deal that would limit immigrants from bringing relatives to the country and restrict the visa access in exchange for protecting thousands of young immigrants from deportation.
Those protected from deportation would be refugees from natural disasters in their home countries including places like El Salvador, Guatemala and Haiti.
The White House rejected the deal and it has left the issue in uncertainty just eight days before a deadline that threatens a government shutdown.
Trump specifically questioned why he should admit more people from Haiti and Africa: "Why are we having all these people from shithole countries come here?" Instead, the president suggested admitting more immigrants from countries like Norway.
The president singled out Haiti, telling lawmakers that Haitians should be left out of any deal, "Why do we need more Haitians?" he said according to people briefed on the meeting. "Take them out."
According to the source of the Washington Post, his remarks startled the lawmakers in the room. The White House was not able to deny the remark but issued a statement saying that Trump welcomes immigration policies that admit people who can contribute to the US society.
White House spokesman Raj Shah said, "Certain Washington politicians choose to fight for foreign countries, but President Trump will always fight for the American people.
"The president will only accept an immigration deal that adequately addresses the Visa lottery system and chain migration—two programs that hurt our economy and allow terrorists into our country."
Haiti ambassador in the US, Paul G. Altidor, condemned Thursday's remarks saying that "the president was either misinformed or miseducated about Haiti and its people".
He also added that the Haitian Embassy was flooded with emails from Americans apologising for what the president said.
Republican representative Mia Love who is daughter of Haitian immigrants said Trump's comments were "unkind, divisive, elitist and fly in the face of our nation's values".
"This behavior is unacceptable from the leader of our nation", she added, and Trump must apologise to the American people "and the nations he so wantonly maligned."
This morning the president tweeted that he denies using those derogatory terms about Haitians, "Never said "take them out." Made up by Dems. I have a wonderful relationship with Haitians. Probably should record future meetings - unfortunately, no trust!"
He also tweeted that the bipartisan plan was rejected because he claims it was not properly funded and the immigrants that were allowed in through "Chain & Lottery" made the country worse.
"I want a merit based system of immigration and people who will help take our country to the next level. I want safety and security for my people."
On the other hand, Democrat Senator Dick Durbin contradicted Trump's tweets and said the president "in the course of his comments said things which were hateful, vile and racist".
"He said these hate-filled things, and he said them repeatedly," Durbin said.
"I cannot believe that in the history of the White House and the Oval Office, any president has ever spoken the words that I personally heard our president speak yesterday," he added.
"I've seen the comments in the press and I've not read one of them that's inaccurate."