Brexit: Theresa May ready to make agreement on Irish border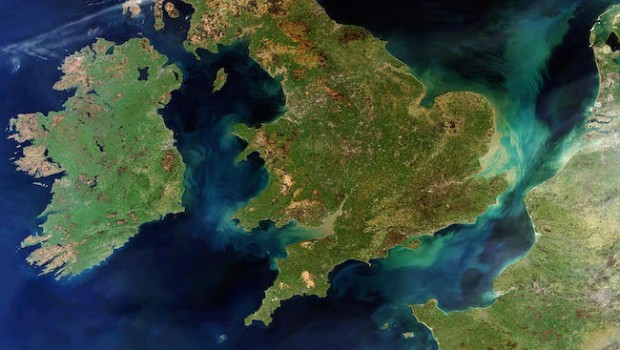 UK Prime Minister Theresa May has to European Union negotiating teams that no part of Ireland will be taken out of the single market and customs union after Brexit, Irish media reported on Monday.
According to RTE News, a draft text for an agreement said there will be no "regulatory divergence" on the island after the UK leaves the bloc.
Irish Taoiseach Leo Varadkar tweeted that, having spoken to European Commission chief Jean-Claude Juncker and Juncker European Council President Donald Tusk about Brexit negotiations, his cabinet had met and he would make a statement about this later on Monday.
EU chief negotiator Michel Barnier told MEPs on Monday that he felt a breakthrough was likely to be reached later in the day.
However, DUP leader Arlene Foster, head of the Northern Irish party on which May's fragile parliamentary minority government relies, later rained on the parade.
"We have been very clear: Northern Ireland must leave the European Union on the same terms as the rest of the United Kingdom and we will not accept any form of regulatory divergence which separate Northern Ireland economically or politically from the rest of the UK," she said in a statement to reporters.
May was in Brussels on Monday for key talks with EU leaders on how to proceed to the next stage of talks, with the Irish question seemingly the last main issue to be agreed before negotiations can move on to trade. Her diary included lunch with Juncker and then a meeting with Tusk later in the afternoon .
December will see a key meeting take place of top European representatives to take a decision on whether sufficient progress has been made during the exit negotiations to move on to the second phase.
The pound popped higher as news reports broke on Monday morning, topping $1.35 as traders took increasing confidence that a transition deal can be agreed.
While sterling is on the rise, it remained short of the level last week when markets reacted positively to progress on the financial settlement.
Analyst Neil Wilson at ETX Capital said "clouds of uncertainty" were parting over Britain's future relationship with the EU, though the market was reacting to speculation and "scraps of information from the negotiating table".
He suggested a confirmed deal on Monday would be likely to lift sterling back above $1.36 and make an attempt on $1.37 in short order, adding $1.40 may not be out of the question, with fairly symmetric risks to the downside if no deal is done today.
PROBLEMS PRESENT THEMSELVES
As well as the cold water thrown by the DUP, Scotland's First Minister Nicola Sturgeon questions how special dispensation could be agreed for Northern Ireland but not Scotland.
"If one part of UK can retain regulatory alignment with EU and effectively stay in the single market (which is the right solution for Northern Ireland) there is surely no good practical reason why others can't," she said on Twitter.
Sadiq Khan, the Mayor of London, tweeted along similar lines: "Huge ramifications for London if Theresa May has conceded that it's possible for part of the UK to remain within the single market & customs union after Brexit. Londoners overwhelmingly voted to remain in the EU and a similar deal here could protect tens of thousands of jobs."
ETX's Wilson said the main risk to May's apparent deal with Ireland would be from the DUP, but the ramifications would spread much wider.
"Regulatory alignment between north and south could amount to the effective breakup of the UK as we know it. This may open the door to renewed domestic political uncertainty and the prospect of fresh elections. While a transition may be net positive for the pound for now, it's unclear at what price it comes for Mrs May and her government."