Tech leaders: Trump presidency would be "disaster for innovation"
145 industry representatives condemn presumptive Republican nominee
Open letter represents individuals' beliefs and not their respective organisations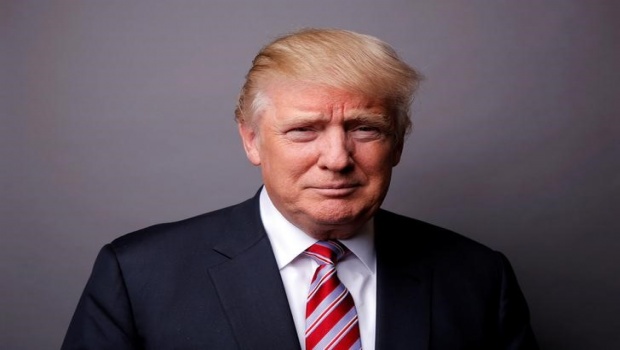 145 leaders in the technology industry have written an open letter strongly opposing a Donald Trump presidency in the United States.
The letter was released on Thursday, and had signatures from Slack's Stewart Butterfield, IAC's Barry Diller, Qualcomm's Irwin Jacobs, Tumblr's David Karp, Box's Aaron Levie, Facebook's Dustin Moskovitz, among many others.
The group, made up of CEOs, investors and entrepreneurs from some of Silicon Valley's biggest names, made clear that the views were of their own personal capacity, but described a victory for Trump in the presidential election as a "disaster for innovation".
It sets out support for policies of "progressive immigration", "media freedom", and "an optimistic vision for a more inclusive country," things that they believe would be in danger were Trump to win.
"We believe in an inclusive country that fosters opportunity, creativity and a level playing field. Donald Trump does not," the letter reads.
"He campaigns on anger, bigotry, fear of new ideas and new people, and a fundamental belief that America is weak and in decline. We have listened to Donald Trump over the past year and we have concluded: Trump would be a disaster for innovation."
"He campaigns on anger, bigotry, fear of new ideas and new people"
The letter takes aim at Trump's immigration policies, referring to American diversity as its greatest strength.
"Donald Trump, meanwhile, traffics in ethnic and racial stereotypes, repeatedly insults women, and is openly hostile to immigration."
From a business perspective the tech leaders said that the billionaire's attitude towards the role government plays in innovation is "reckless".
"His reckless disregard for our legal and political institutions threatens to upend what attracts companies to start and scale in America," it says.
The letter finishes with a firm stand that they completely oppose the idea of having Donald Trump as president of the US.
"We stand against Donald Trump's divisive candidacy and want a candidate who embraces the ideals that built America's technology industry: freedom of expression, openness to newcomers, equality of opportunity , public investments in research and infrastructure, and respect for the rule of law."
Trump has caused controversy during his election campaign on issues such as immigration and trade, and is currently preparing for a duel with Democrat Hillary Clinton to become the next president of the country.