Sterling boosted by potential €50bn Brexit bill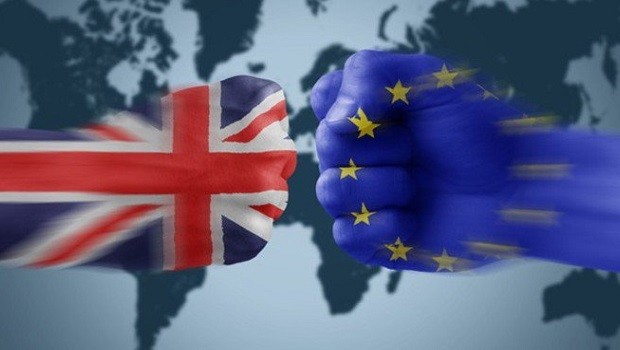 News that the UK has agreed to cough up a potential €50bn as part of a Brexit settlement to the EU saw the pound boosted on Wednesday, after reversing early losses the day before.
Several reports citing key diplomats in Brussels emerged on Tuesday suggesting that Theresa May's government has bowed to demands from EU negotiators to make an increased offer to fulfil its financial obligations.
As of 08:56 on Wednesday GBP/EUR was up 0.30% to 1.1307, while against the US Dollar sterling was up 0.43% to 1.3415.
The pound has been subject to a downward spiral in the 17 months since the UK decided to leave the bloc, as the Conservatives struggled to make progress during negotiations.
While the agreement of the so-called 'Brexit bill' would represent a significant hurdle cleared in the negotiations, analysts have asserted that other issues such as the Irish border question could prove even more troublesome.
STUMBLING BLOCK
"The Irish border is still a major stumbling block and it is uncertain whether sufficient progress has been made on this front. This is an even more sensitive topic than the divorce bill and is not as easy to solve with a bigger cheque," said ETX Capital senior market analyst Neil Wilson.
The bullish case for sterling faces other primary risks, Wilson added, including whether May has the ability to sell the deal to her party and voters.
"Nevertheless, the divorce bill was the single biggest obstacle to uncorking talks on Britain's future relationship with the EU and with the money ready to flow, it vastly improves the chances of an orderly transition and beneficial future trading relationships."
"In this regard we can see developments as positive for the pound – the reduced risk of a hard Brexit, reduced risk of domestic upheaval in the form of a fresh general election and Labour victory, and the stronger likelihood that a transition deal will be engineered in the nick of time."
The EU has said it will only move negotiations onto the second phase when there has been 'sufficient progress' on the Brexit bill, Ireland and citizens rights.
May is expected to formally present the breakthrough on the financial settlement next week, which will include a total gross figure close to €100bn, but the net payment will be closer to half of that figure.