May and Patel under pressure over Israeli meeting disclosures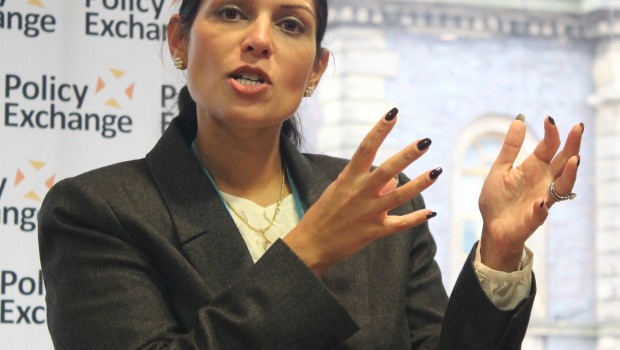 Theresa May is reportedly close to sacking international development secretary Priti Patel over a series of undisclosed meetings she had while on holiday in Israel, though the Prime Minister came under pressure herself after reports emerged that her office knew more than it let on.
Patel has been under pressure for failing to notify Theresa May about 12 meetings she attended in August of this year, but a further two meetings have been revealed, landing her in further trouble.
May has ordered Patel back from a trip to Uganda and is expected to arrive back to the UK on Wednesday.
But it emerged on Wednesday that May's 10 Downing Street office instructed Patel not remove mentions of a meeting with an official from Israel's foreign ministry in New York in September as it would embarrass the Foreign and Commonwealth Office, the Jewish Chronicle reported.
Furthermore, the Chronicle revealed that although Patel's meeting with Israeli PM Benjamin Netanyahu was not authorised in advance, the British government was made aware of it within hours.
Prominent Brexiteer Patel and her deputy, Middle East minister Alistair Burt, were forced to apologise on Monday for the undisclosed meetings, which were held without government officials during a family holiday earlier this year.
It was reported on Tuesday that May was not informed of Patel's plans to use taxpayers money to fund the Israeli armed forces to treat refugees in the Golan Heights region.
On the same day Patel met Netanyahu, Burt and British Ambassador to Israel David Quarrey met Michael Oren, Deputy Minister at the Israeli Prime Minister's Office, where it a preceding meeting with Netanyahu was noted.
Number 10 stated that May was in the dark over the meeting with Netanyahu for more than two months, until last Friday.
But the JC reported that May spoke to Patel in advance of the UN General Assembly in September and they discussed the her meeting with Mr Netanyahu, as well as the details of Patel's plan for UK aid to be shared with Israel.
May's cabinet was already riven by major divides over Brexit and this week there have been calls for Boris Johnson to resign as Foreign Secretary for endangering a British citizen in Iran.
Nazanin Zaghari-Ratcliffe, a British journalist, was last year arrested and jailed for five years in Tehran, having been accused of plotting the downfall of the government. Johnson wrongly said she had been training journalists in the country, with his comments being used as evidence against the charity worker.