Parliament may not vote on Brexit till after UK leaves, Davis says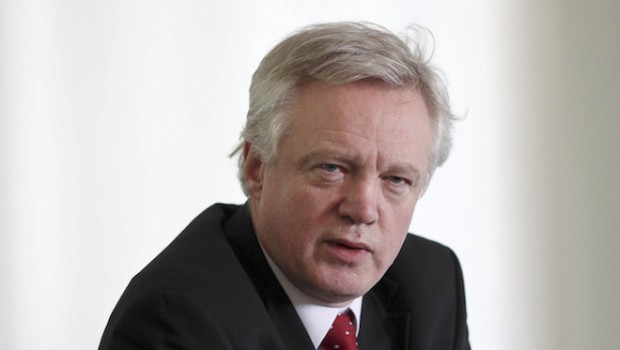 Parliament may not get to vote on the terms of Brexit until after Britain has left the EU, David Davis said on Wednesday.
Davis, the Brexit secretary, told MPs there would not be a vote until after the terms of withdrawal had been agreed, the BBC reported. He said this could happen at the "59th minute of the 11th hour". Asked if that meant there might not be a vote before 29 March 2019, the deadline for departure, he said: "Yeah, that's correct, in the event that we don't do the deal until then."
He told the Brexit select committee that the government wanted parliament to vote before the matter was considered by the European parliament, probably in late 2018. But he said there could be no vote before a deal is signed and that was likely to be close to the deadline.
"It will be very high stress, very exciting for everyone watching, but that's what will happen. In technical terms, there is no reason why we can't do this in the time available… I am quite sure in my mind we can do this."
At prime ministers' questions, Labour MP Stephen Kinnock asked the Theresa May how parliament could have a meaningful vote on the final Brexit deal if, as Davis suggested, the UK had already left the EU.
May did not reiterate Davis's comments and instead said it was in the EU's interests for the deal to be put to national parliaments.
"I'm confident… that we will be able to achieve that agreement and that negotiation in time for parliament to have the vote," she said.
Davis said he hoped a transitional deal with the EU would be agreed in the next few months. Business leaders have said companies need clarity on transitional arrangements as soon as possible and preferably before the end of this year.
"I would be aiming to get certainly the outlines of it agreed, if we could, in the first quarter (of 2018)," he said, adding that success depends on negotiations.
The City of London Corporation has written to the chancellor, Philip Hammond, to say the UK faces a "historically defining moment" and that the timetable for businesses to prepare for a transition was "tightening very rapidly".
Hammond tried to calm concerns that a transitional deal was a long way off but he did not suggest it could be done by the end of the year.
"Whilst we are preparing for all outcomes in our negotiations, the government's objective is to reach a deal," Hammond said, according to the Guardian. "As part of that deal, we want to agree an implementation period during which businesses and governments can prepare for the new relationship and we want to agree the principles of that period as soon as possible."