Ministers agree to double Brexit divorce offer to €40bn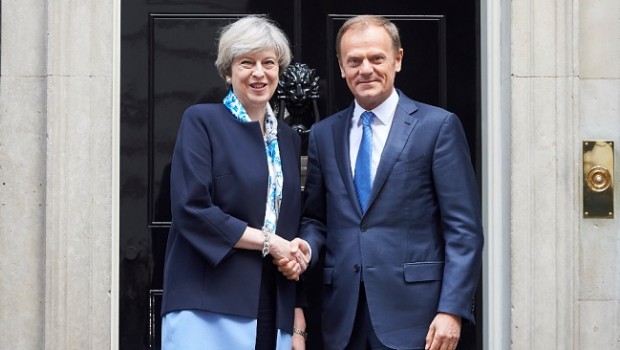 Senior ministers have backed Theresa May's plan to double Britain's offer of payment to leave the EU to €40bn, reports said.
The cabinet's Brexit sub-committee met on Monday to agree a strategy to unlock stalled talks between the UK and European officials.
Ministers agreed the government should indicate it will pay the EU €40bn, ITV reported. The revised figure is double the UK's previous offer but well short of at least €60bn the EU says is owed to cover commitments and future liabilities.
Pro-Brexit ministers agreed to the revised offer subject to Britain securing a transition deal for Brexit and a beneficial trade deal. Officials plan to make the formal offer on 8 December to leave the EU just enough time to prepare a positive response at the European council in Brussels on 14-15 December, the Financial Times said.
But Brexit supporters remain wary that an improved offer may not be matched by concessions from the EU. A minister told the FT: "There is consensus behind the prime minister's position – for now."
May is seeking assurances from EU leaders that her move on the divorce bill will get a good reception before making a firm offer. The EU has said it will not discuss a transition deal for Britain's departure or a trade agreement until divorce terms are settled.
The government has also agreed to allow the European Court of Justice a continued role in protecting the rights of 3m EU citizens living in Britain.