MI6 chief cautions Russia and remains wary of Huawei security risks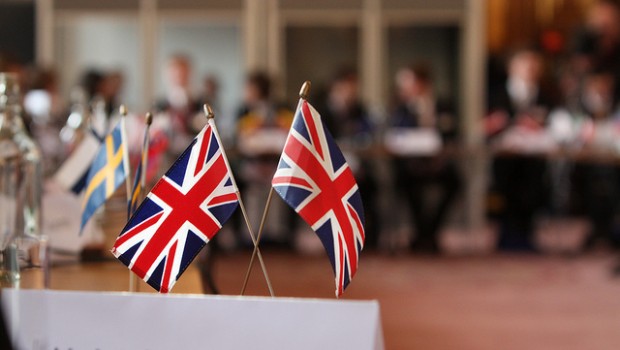 Alex Younger, the head of MI6, has warned the Kremlin not to underestimate the West and raised concerns over Chinese telecoms group Huawei in a speech to students at the University of St Andrews.
The rare public speech from Younger, only his second since being elected as the chief of Britain's foreign intelligence agency in 2014, claimed that Russian intelligence capabilities in the UK had been significantly reduced due to actions taken during the aftermath of the Salisbury Novichok poisoning.
The UK and its allies in Europe and North America expelled dozens of Russian diplomats after the incident, though Moscow has denied involvement and accused British intelligence agencies of staging the attack to whip up anti-Russian sentiment.
Younger said Russia had placed itself in a position of "perpetual confrontation".
Meanwhile, he also acknowledged that the UK had "some decisions" to make regarding Huawei, which has been banned from integration into 5G networks in allied nations such as the US, New Zealand and Australia.
"We need to decide the extent to which we are going to be comfortable with Chinese ownership of these technologies and these platforms in an environment where some of our allies have taken a very definite position," said Younger.
Along with Germany, the UK is under pressure from the US to take similar measures against the Chinese telecoms manufacturer and equipment from the company is currently being tested in laboratories supervised by UK intelligence chiefs from the National Cyber Security Centre.
Younger stated renewed technological advancement has led to the inception of this "fourth generation" of espionage, with incidents that fall short of traditional warfare, such as large-scale cyberattacks, becoming ever more prevalent.
"The era of the fourth industrial revolution calls for a fourth generation of espionage: fusing our traditional human skills with accelerated innovation, new partnerships and a mindset that mobilises diversity and empowers the young," said Younger.
Amid the continued uncertainty surrounding Brexit, Younger also stressed that it was "imperative" that the UK maintains and strengthens intelligence cooperation with Europe.