Commons defeat cranks up pressure on May ahead of Brussels summit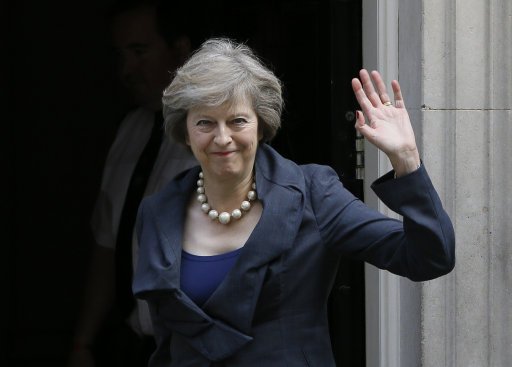 Prime Minister Theresa May suffered an embarrassing defeat in the House of Commons overnight as dissenters from her own party joined opposition MPs in backing an amendment which requires a parliamentary vote on the final Brexit deal.
The amendment for a "meaningful vote" was passed by 309 votes to 305, inflicting a first defeat for May in her time as PM, somewhat diminishing her authority as she heads to Brussels for a key summit with European Union leaders.
Leaders of EU member states will meet on Thursday to decide whether sufficient progress has been made in the first phase of Brexit talks to move on to negotiations on trade issues.
MPs debated the bill for eight hours, with a number of Tory backbenchers resisting last-ditch attempts from the government to vote down the amendment proposed by former attorney general Dominic Grieve.
Labour leader Jeremy Corbyn said the defeat was "humiliating loss of authority for the government".
"Theresa May has resisted democratic accountability. Her refusal to listen means she will now have to accept parliament taking back control," Corbyn added.
Conservative party vice chairman Stephen Hammond was removed from his position after he voted against the government, along with 10 fellow Tory rebels.
The former transport minister told the BBC the debacle was "avoidable", but said it did not undermine May's authority.
"I think, frankly, last night was avoidable and there is dismay on all sides that it got to where it did," Hammond said.
"I make it a cardinal rule not to be rude about my colleagues in public and I'm not going to start now."
Ahead of May's trip to Brussels on Thursday, MPs on the influential Treasury Committee warned that an agreement to implement a post-Brexit transition deal must be completed in a matter of weeks, or the UK economy will begin to be adversely affected.
The parliamentary committee published its report into transitional arrangements between the UK and EU on Thursday, referring to the issue as "urgent" after last week's breakthrough on the three core issues surrounding Brexit.
Theresa May's government agreed a deal last week with EU negotiators which is expected to advance Brexit talks to phase two, dealing with trade issues.