Carillion directors, auditors lambasted in parliament report
MPs accuse all sides of 'recklessness, hubris and greed'
Committee chair calls for break up of auditing 'Big Four'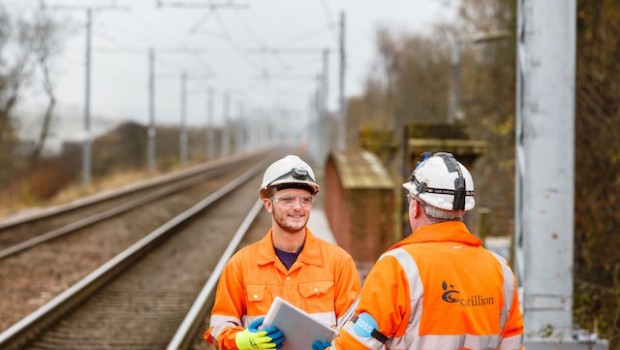 Directors and auditors of failed UK government outsourcer Carillion were lambasted in a scathing parliamentary report on Wednesday with all sides accused of complicity in the company's demise last January.
A joint investigation by the commons Business and Work & Pensions committees accused the board of directors of "stuffing their mouths with gold to show any concern for the welfare of their workforce or their pensioners".
It also said there was now a danger of a "crisis of confidence in the audit profession", adding that KPMG's audits of Carillion were not "isolated failures, but symptomatic of a market which works for the Big Four firms but fails the wider economy. There are conflicts of interest at every turn".
Carillion collapsed after running out of cash despite paying out dividends in the previous year. It employed around 43,000 employees, including 19,000 in the UK.
It left a pension liability of around £2.6bn and the 27,000 members of its final salary pension schemes now face reduced incomes through the Pension Protection Fund, which faces its largest ever hit.
The committee also found that 2,000 people in Carillion's supply chain had lost their jobs .
Joint committee chairman Frank Field said the directors "rightly face investigation of their fitness to run a company again".
"This is a disgraceful example of how much of our capitalism is allowed to operate, waved through by a cosy club of auditors, conflicted at every turn. Government urgently needs to come to parliament with radical reforms to our creaking system of corporate accountability. British industry is too important to be left in the hands of the likes of the shysters at the top of Carillion."
The committee's investigation found that the usual system of internal and external checks and balances "all failed".
"The company's non-executive directors failed to scrutinise or challenge reckless executives. Carillion's accounts were systematically manipulated to make optimistic assessments of revenue, in defiance of internal controls.
Suppliers were treated "suppliers with contempt" with some waiting 120 days. Suppliers could be paid earlier in return for a fee, which the MPs called "a wheeze that Carillion used to effectively borrow more, under the radar".
AUDITING FIRMS 'IN THE DOCK'
Co-chair Rachel Reeves attacked auditors KPMG, PwC and EY, saying all three "should also be in the dock for this catastrophic crash" and called for them to be broken up having made millions in fees despite failing to carry out their duties.
"They are guilty of failing to tackle the crisis at Carillion, failing to insist the company paint a true picture of its crippling financial problems," Reeves said
"The sorry saga of Carillion is further evidence that the Big Four accountancy firms are prioritising their own profits ahead of good governance at the companies they are supposed to be putting under the microscope."
"KMPG, PwC, Deloitte and EY pocket millions of pounds for their lucrative audit work - even when they fail to warn about corporate disasters like Carillion. It is a parasitical relationship which sees the auditors prosper, regardless of what happens to the companies, employees and investors who rely on their scrutiny."
"The Competition and Markets Authority must now look at the break-up of the 'Big Four' accountancy firms to help increase competition and deal with conflicts of interest."
KMPG was paid £29m to act as Carillion's auditor for 19 years, yet did "not once" qualify its audit opinion, "complacently signing off the directors' increasingly fantastical figures", the report stated.
"In failing to exercise professional scepticism towards Carillion's accounting judgements over the course of its tenure as Carilion's auditor, KPMG was complicit in them."
The investigation found Carillion paid other big-name firms as "badges of credibility in return for lucrative fees".
Deloitte, paid over £10m by the company to act as its internal auditor, failed in its risk management and financial controls role. EY was paid £10.8m "for six months of failed turnaround advice".