Janus warns of higher costs in 2015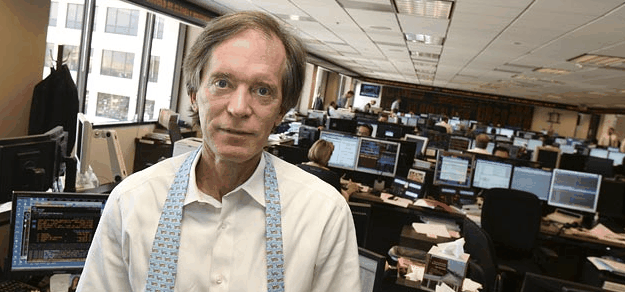 Janus Capital has told its shareholders that the company's efforts to support Bill Gross's new bond fund will lead to higher compensation expenses next year.
Gross, a former chief investment officer at Pimco, joined Janus in October having surprisingly decided to quit the company he helped found over four decades ago, a move Janus described as a "game-changer".
The ratio of compensation expenses to company revenue, which was 39.6% in the three months to the end of September 2014, is expected to rise next year, Janus chief financial officer Jennifer McPeek said on Thursday.
A higher ratio of compensation expenses to company revenue would directly affect the firm's operating margins and speculation over Gross's salary has been rife since he was hired.
At Pimco, Gross was reportedly paid $200m a year to oversee the $2trn fund, but McPeek insisted the former Pimco CIO was hired "under our regular portfolio manager compensation structure" and analysts did not have to factor in "some giant compensation hit".
Inflows into Gross's new fund at Janus totalled $66.4m in the final days of September but analysts remained divided as to how much the fund can make under the former Pimco CIO's guidance. Janus's chief executive Dick Weil said he expected flows into the company's funds to be boosted by a "halo effect" generated by Gross's arrival.
Janus' third quarter earnings per share rose to 22 cents, up from 17 cents in the corresponding period in 2013 and in line forecasts, though the firm's total assets under management dropped to $174.4bn at the end the third quarter, compared with $177.7bn at the end of June.