Janus Capital unveils Gross's five-point plan for his new fund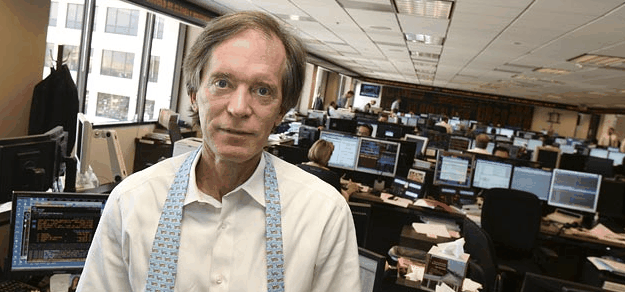 Janus Capital, Bill Gross's new fund, will place an increased focus on liquidity and positive absolute return.
On Tuesday, the investment management company released a five-point plan to illustrate its vision for the Janus Global Unconstrained Bond fund, less than three weeks after Gross was officially named as manager of the fund, after quitting PIMCO at the end of September.
The Janus Global Unconstrained Bond fund was launched, initially as a US-only fund, for Gibson Smith and Darrell Watters in May 2014 and both will continue to work on the strategy alongside Gross.
Since Gross's appointment, the size of the fund has increased from $12.8m to $79.13m between the end of June 2014 and the end of September, while the level of cash and cash equivalents in the fund has risen 1.27% of the fund to 69.4% over the same period of time.
A spokesperson for Janus Capital told Citywire Global that the fund was being adapted to a new investment style, which is set to be applied across both versions of the funds.
The five-point plan focuses on yield base, overlay plays, front-end loading, protecting and outperforming and short duration stance.
As far as the latter is concerned, Gross believes that the combination of more liquid assets and shorter-date bonds will curb the overall duration of the estimated carry/yield.
Gross has also already indicated Mexico as one area which will provide an attractive overlay in global markets, though Janus have confirmed he will also use overlays with selected volatility sales in credit, treasuries and equities.
The former PIMCO manager is also set to place a greater focus on the front-end of the Treasury and euro-dollar curve, as he believes the Federal Reserve will act at a slower pace than markets are pricing in.