WS Atkins agrees to takeover by SNC-Lavalin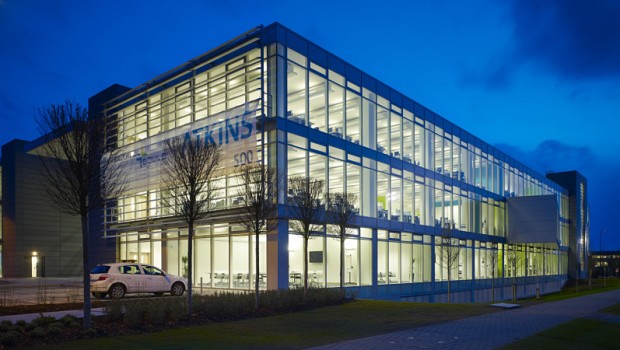 WS Atkins, the rail, telecoms and defence engineer, has agreed to be taken over by Canada's SNC-Lavalin for £2.1bn.
According to the deal agreed by the FTSE 250 company's board confirmed that Atkins shareholders will each receive 2,080p per share, as offered at the start of the month.
The UK company will not pay any final dividend for the financial year ended 31 March 2017.
If Atkins announces, declares, makes or pays any dividend or other distribution then SNC-Lavalin said it will reduce the offer price by an equal amount.
Shareholders will vote at a meeting, with 75% approval needed.
Atkins chairman Allan Cook said that having achieved the strategic target of 8% operating margin, directors believe that the company is strongly positioned to execute on its growth strategy going forward, underpinned by favourable end-markets trends, a differentiated offering and the benefits of recent growth initiatives.
"However, we believe that the offer from SNC-Lavalin represents an attractive and certain value in cash today for Atkins shareholders reflecting the high quality of the business, its people and its future prospects.
"The board of Atkins believes that a combination will provide clear benefits to our shareholders, enhanced opportunities for our employees as part of a larger group, and a broader service offering for our customers."
Quebec-headquartered SNC-Lavalin has offices in over 50 countries, providing engineering and construction services to clients in four industry sectors of oil and gas, mining and metallurgy, infrastructure and power.
Very much in keeping with the pre announcement of 3rd April, the offer is pitched at 2080p in cash. The PUSU date for confirming this transaction was 1st May, so the speed at which it has come together is likely an indication of the backdrop here, it is unlikely that there are any material complications to note.
Since the original announcement, analysts at Olivetree said the market has been debating, whether there was scope for a competing bid, but the general understanding over the last couple of weeks is that the concept of an interloper is slim and SNC's structure of the deal "suggests the acquirer thinks this will be a very straightforward deal to consummate".
Anti-trust issues are unlikely and the companies envisage completion in Q3 2017.