Wizz Air signs up for another 146 next-generation Airbus aircraft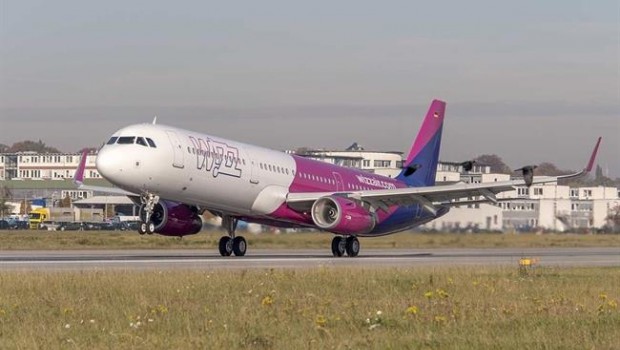 Central and Eastern Europe's largest low-cost airline, Wizz Air Holdings, announced on Wednesday that following a competitive selection process, it has signed a memorandum of understanding with Airbus relating to the purchase of a further 146 Airbus A320neo family aircraft.
The FTSE 250 airline said the makeup of the order was for 72 A320neo and 74 of the higher-capacity A321neo.
It said that, while deliveries would start in 2022, the bulk of the aircraft would be delivered in 2025 and 2026, following on from the delivery of the 110 Airbus A321neo aircraft ordered by Wizz Air in 2015.
Under the memorandum of understanding, Wizz Air has the right to substitute a number of the A320neo aircraft with the Airbus A321neo and vice versa, depending on its future requirements.
At current list prices, the additional aircraft are worth more than $17.2bn, although discounts would be granted by Airbus.
Completion of the order remained subject to approval by Wizz Air shareholders.
"Once again, Airbus has delivered the best overall mix of aircraft, cost efficiency, support and price," said Wizz Air chief executive officer József Váradi.
"We are convinced that the Airbus A320neo and A321neo will be game-changer aircraft for Wizz Air, as we continue to grow at an industry-leading rate and expand our market reach across and beyond Europe.
Váradi said the "next-step technology aircraft" would enable the airline to continue to lower its operating costs as it drives towards its goal of Wizz Air being the lowest fare and lowest unit cost airline in Europe.
"Wizz Air will continue to stimulate demand for air travel in CEE and beyond by offering the lowest fares to our customers, while still delivering a great customer experience on-board one of the youngest fleets in Europe."
The new order, if approved by Wizz Air's shareholders, would bring the airline's outstanding orders with Airbus to 282 aircraft.
Those include eight Airbus A320ceo and 18 Airbus A321ceo aircraft - deliveries of which will continue to early 2019 - and 110 Airbus A321neo aircraft, deliveries of which were planned to start in 2019 and continue through to the end of 2024.