Wizz Air grows passenger numbers as aircraft orders secured to 2026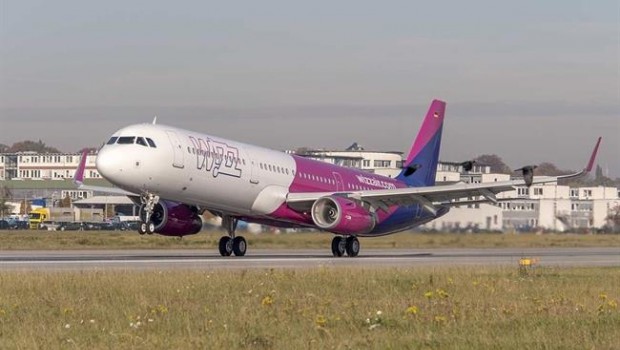 Low-cost airline Wizz Air, which connects central and eastern Europe with the rest of the continent, reported good growth in passenger numbers in December.
Passenger numbers were up 19.8% to 2.725m, a slight slowing from the 22% growth the month before. Load factor - which gauges how full the planes are - rose very slightly to 87.5% from 87.3% in the same month the year before but was down from 88.3% in November.
Meanwhile, capacity was boosted by 19.4% last month to 2.6m as the Hungary-based company expanded its fleet of aeroplanes to 88 with a brand new Airbus A321ceo and its route network with four new options, including three routes to and from the UK.
Wizz, which won the prize for European airline of the year at the Aviation 100 awards, also last month signed a major Airbus order for 146 Airbus A320neo aircraft to secure the company's growth plans through to 2026.