William Hill CEO James Henderson replaced by Philip Bowcock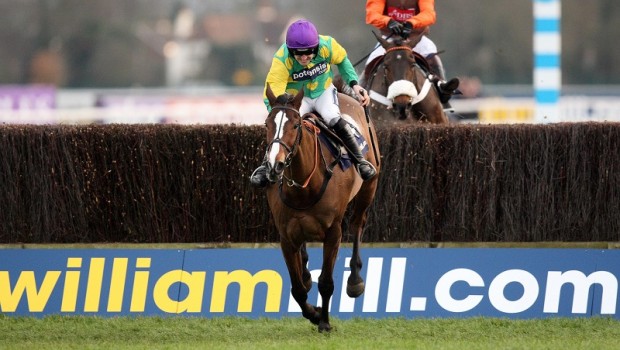 William Hill's chief executive stepped down after a recent poor performance from the UK's biggest bookmaker.
Chief executive James Henderson left with immediate effect and was replaced by Philip Bowcock, the current chief financial officer, in the interim. A permanent position will be appointed in due course.
On Friday Canaccord Genuity cut its target price for William Hill from 301p to 340p. The company had experienced poor results from the Cheltenham horse race, tighter regulation and technology challenges.
In June UBS said the bookmaker had lost market share in Australia amid fierce competition. In March, William Hill said it expected operating profit to fall between £260m and £280m this year from £291m last year.
William Hill said Henderson's leaving arrangements will be consistent with the director's remuneration policy. His 12 months notice period started on the 21 July and he will remain an employee for four weeks.
Peel Hunt said: "The company says that trading is in line with previous guidance: EBIT (earnings before interest and tax) of £260-280m. William Hill's business has faltered recently, particularly online, and there have been numerous operational management changes.
"Changing the CEO with no replacement lined up shortly before the interims - due 5 August - implies that the problems of the business are yet to be resolved.
"Despite the poor recent share price performance and the reassurance on trading we expect the share price to struggle today. We are putting our forecasts and recommendation under review ahead of the interims. On consensus forecasts, William Hill shares trade on 12x FY16 PER, falling to 11x FY17, and a 4.4% dividend yield, based on consensus."
The FTSE 250 listed company said there is no entitlement to pay Henderson's 2016 bonus following a notice of termination. But Henderson will be paid the executive bonus matching scheme award in March 2018. In 2015 he was awarded 77,754 deferred bonus shares for the annual bonus earned in 2014.
Chairman Gareth Davis said: "James's career with William Hill has spanned over 30 years covering the retail, online and international businesses. We would like to thank him for his significant contribution and we wish him all the best for the future.
"Philip has a clear set of priorities as interim CEO, principally the continued turnaround of the online business. We will confirm a successor in the coming months."
Bowcock joined William Hill in November 2015 and has experience in the leisure industry and a commercial background in multi-site international businesses.
Shares in William Hill were up 1.56% to 279.40p at 0928 BST.