Weak sterling drives full year results at Bunzl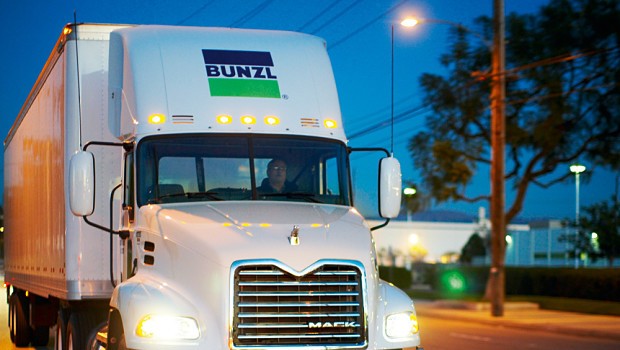 Distribution and outsourcing company Bunzl received a boost from the post-Brexit vote slump in the pound as full year pre-tax profits jumped 12% to £362.9m.
More than 85% of the group's revenues are generated outside the UK and the weak pound had a "significant positive translation impact on the Group's reported results, increasing revenue, profits and earnings by approximately 10%". Bunzl said.
Operating profits rose by 12% to £409.7m, while revenues jumped 14% on a reported basis to £7.4bn.
The full year dividend was increased for the 24th year in a row, up 11% to 42p.
"Against the backdrop of mixed macroeconomic and market conditions, the combination of our strong competitive position, diversified and resilient businesses and ability to consolidate our fragmented markets further is expected to lead to continued growth," the company said.
"If exchange rates remain at their current levels, the significant weakening of sterling last year will have a further positive translation effect on the reported results in 2017, particularly in the first half."
Bunzl also announced that it had bought Singapore-based LSH for an undisclosed sum.
LSH is a distributor of a variety of personal protection equipment, primarily to end users operating in the oil & gas, construction, pharmaceutical and industrial sectors. Revenue in 2016 was SING $9m (£5m).
Chief executive Frank van Zanten said: "The purchase of LSH represents our first step into Singapore following which we now have operations across 30 countries globally."
"The business has a leading position in the local safety market with a broad product offering and well established customers and should provide a good base from which to develop our operations in South East Asia. We are pleased to welcome their employees to the group," he said.