Victrex declares bumper dividend after strong year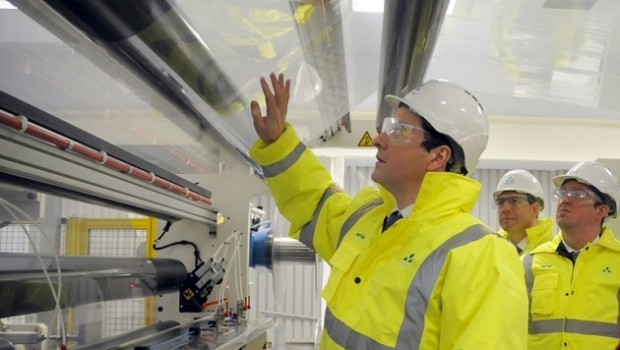 Victrex said it had kept up its momentum after the maker of polymer products reported full-year results at the top of market expectations.
Pre-tax profit for the year to the end of September rose 11% to £111m on revenue up 15% to £290m – at the high end of forecasts ranging from £269m to £292m. Excluding currency changes revenue rose 3%.
The company announced a 15% increase in the annual dividend to 53.8p a share and a special dividend of 68p. Analysts had on average expected a 50p special dividend.
Victrex makes lightweight polymer products used by the car, aviation, medical, electronics and energy industries in more than 40 countries. The company said strong growth from its main industrials division made up for a big fall in consumer electronics volumes caused by an unusually large non-recurring order a year earlier.
Victrex has benefited from sterling's fall after the vote to leave the EU in June 2016. The company said the benefit would be smaller in the current year after the pound clawed back some of its decline.
The company said its biggest concern arising from Brexit was that it would not be able to import raw materials or finished goods through customs for an extended period. It is considering taking extra warehouse space and making changes to its processes to guard against this prospect.
Jakob Sigurdsson, Victrex's chief executive, said: "This has been a good year for Victrex, with the strength and broad-based growth in our core business fully offsetting the expected and significant reduction in consumer electronics volumes. Looking forward, we have started our new financial year with positive growth momentum."
Victrex said Louisa Burdett, its finance director, would leave by summer 2018. Her replacement will be Richard Armitage, who will join from Samworth Brothers in April 2018.