Vedanta poaches Venkat from AngloGold to be CEO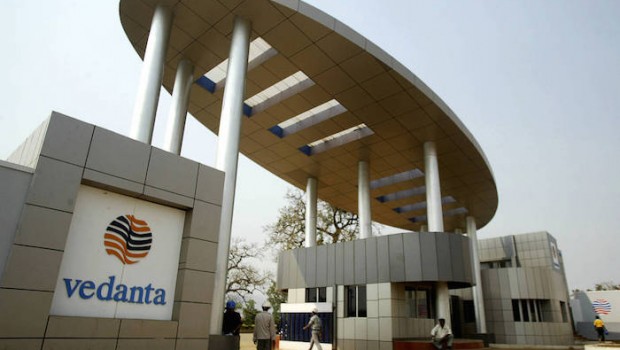 Vedanta Resources has poached AngloGold Ashanti boss Srinivasan Venkatakrishnan to be new chief executive of the FTSE 250 miner.
Venkatakrishnan, known in the industry as Venkat, the 53-year-old Chennai-born, former Deloitte restructuring specialist in London has been CEO of the South African gold miner since 2013, stepping up from finance director of what is the world's third-largest gold producer.
He will join the board of the Indian diversified miner on 31 August, taking over at the tiller from Kuldip Kaura, the current interim CEO.
Chairman and founder Anil Agarwal said: "We have gone through a very thorough search process and are delighted to invite Venkat to join Vedanta in the position of CEO.
"Venkat is a widely respected business leader in the global resources space, who brings to Vedanta an impressive set of values and a wealth of experience in corporate and other roles in the UK, Africa, Australia, South America and India."
He highlighted Venkatakrishnan's strong track record managing a complex portfolio of operating assets and projects across Africa, his ability to deliver operating and financial improvements, without ignoring sustainability.
For his part, the new man expressed: "I'm honoured to be working with the chairman, Anil Agarwal, and the board in leading the next phase of the group's development.
"My initial focus will be to ensure continued operational excellence, efficient cost management and capital discipline across the portfolio, while continuing to drive improvements to the overall sustainability performance of the business, thereby creating long-term value for all stakeholders."
At AngloGold Venkatakrishnan cut all-in sustaining costs by 16%, slashing overheads by two-thirds and trimming debt by a third as he sold off a number of underperforming mines. Not long after starting he had to perform a sharp U-turn on a proposed strategic split, with the board's plans to spin off assets outside South Africa into a London-listed company quickly blocked by shareholder opposition to the $2bn rights issue.
Last week, Vedanta reported record annual production from its Zinc India and aluminium arms, and highlighted "significant growth" from its oil operations that could lead to a possible reversal of previous impairments.
Shares in Vedanta fell on Monday, implying Venkat's apppointment was given short shrift, but it was more likely to do with a downgrade from Goldman Sachs along with a cutting of the target price to 800p from 950p.
Goldman said Vedanta was wrestling with inflationary pressures threatening its aluminium division and protests surrounding its Tamil Nadu smelter in Kumarettiyapuram, where villagers claim the $11.5bn copper smelting plant is a health hazard and are demanding the company cease all planned expansions.
Vedanta has claimed that the protests stem from "false allegations" and that expansions are continuing on schedule, despite reports that the state pollution regulator rejected the company's application to renew operations.