Unilever sales fall short but silver linings in emerging markets, cost savings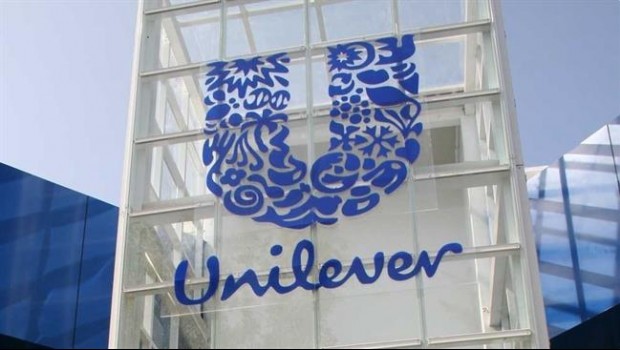 Sales growth from Unilever fell short of expectations for the third quarter, with turnover negative, with the consumer goods colossus generating only minimal volume growth for the sixth quarter in a row.
Reiterating guidance for full year underlying sales growth of 3-5% despite again having undershot this target, chief executive Paul Polman said conditions in developed markets remained challenging and that growth in the quarter was adversely affected by poorer weather in Europe and natural disasters in the Americas.
The silver lining was that signs of improvement are appearing in major emerging markets such as India and China, contributing to total emerging markets sales growth of 6.3%, with volume growth an encouraging 1.8%.
Underlying sales in the three months to the end of September rose 2.6% year on year, or 2.8% excluding the spreads, which was well short of the 3.9% the market expected.
Turnover of €13.2bn was down 1.6% year on year, reflecting a 5.1% headwind from currency and a positive 0.9% contribution from M&A, or down 1.5% to €12.5bn if excluding spreads.
Polman said the savings from his 'Connected 4 Growth' restructuring programme were delivering faster than expected and putting the business well on track towards the €6bn savings target, and a targeted underlying operating margin of 20% by 2020.
This was underlined as he said target for underlying operating margin of at least 100 basis points and strong cash flow remained in place.
Preparations for the exit from spreads via a sale or demerger were said to be fully on track, following September's sale of the South African spreads business, and with reports that suitors for a sale were to submit their bids by Thursday.
A review of the group's dual-headed Anglo-Dutch legal structure was said to be "progressing well".
Unilever shares fell 3.7% in early trading on Thursday to 4,382.5p.
Analyst Darren Shirley at Shore Capital said the numbers missed even the lowest of the range 3.2% of City forecasts for the quarter.
"Once again we believe the focus to be on the lack of volume growth, with just a 0.2% increase reported against a negative 0.4% comparative.
He noted that the price contribution continued to ease back, albeit slowly with a 2.4% increase reported down from 2.8% in the second quarter.
Russ Mould, investment director at AJ Bell, said the company was seeking to compensate for negligible volume growth by squeezing prices higher – "a testament to the power of the group's awesome range of brands".
"However, price rose at the slowest rate for seven quarters as perhaps even Unilever found that loyal customers can only afford so much and are becoming ever-more price sensitive – a trend to which Reckitt Benckiser hinted yesterday when it flagged increased competition, especially in areas such as home care (Vanish) and laundry."
"This will be a huge source of concern to shareholders, whose long-term support of companies such as Unilever and Reckitt is based on the high margins they generate as a result of the pricing power conferred upon them by their brands – especially as Unilever is being much more careful with its marketing spend, as one means of driving group operating margins toward boss Paul Polman's 20% target for 2020."
Charlie Huggins, a fund manager at Hargreaves Lansdown who holds Unilever in his portfolio, said the update was "slightly disappointing" but was was encouraged by the positive volume performance in emerging markets.
"Life is becoming more difficult for the consumer goods giants, as competition from smaller, nimbler players intensifies and consumer preferences shift towards niche and alternative brands.
"Unilever has responded by cutting costs and raising prices, however, these are short term fixes. To succeed in the long term Unilever will need to adapt its business model, becoming more agile and responsive to changing trends."
Despite the challenges, he likes that the business throws off cash that can either be returned to investors or used to acquire fast-growing brands.
"The group is only at the start of a major cost cutting programme, so there should still be plenty of scope for margins to rise. And in the long run, Unilever's significant exposure to some of the fastest growing areas of the world, like India and China, should stand it in good stead." "