UK Oil & Gas shares fall after discouraging tests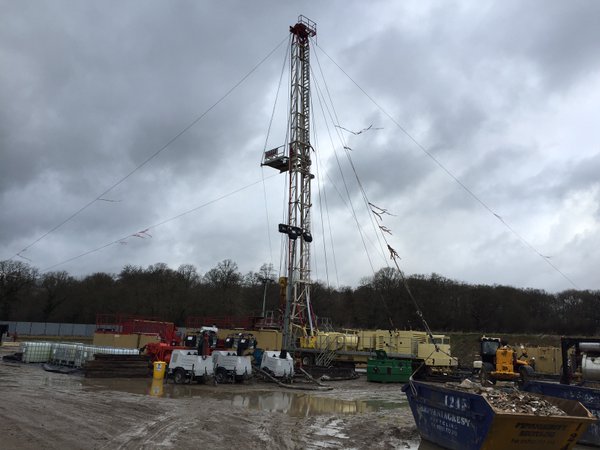 UK Oil & Gas Investments (UKOG) lost a quarter of its value after it said a zone at its Weald Basin operation was probably not viable.
The company said it carried out tests at its Broadford Bridge site after a series of mechanical problems. Low reservoir productivity indicated the KL3 zone was "likely not economically viable", the company said.
"In the company's view this horizon, whilst containing moveable hydrocarbons, appears to be unproductive due to low reservoir permeability," UKOG said.
UKOG's shares fell by more than 25% in early trading and were down 23% at 3.05p at 08:40 GMT. The shares have had a volatile 2017 as the company has raised and then depressed hopes that exploration efforts in southern England would yield a major oil find. The shares started 2017 below 2p and peaked at 9p in September.
The company said it had received encouraging analysis from researchers in Houston, Texas, about the potential for extracting oil from its BB-1 Kimmeridge clay well in the Weald Basin.
Stephen Sanderson, UKOG's executive chairman, said: "Whilst we await further test results of key importance to the commercial success of this single well, we ought, perhaps, to take the opportunity to reflect upon the wider Kimmeridge exploration picture and the positive implications of BB-1 results to date.
"Although we still have many more questions than answers, the incoming stream of new analyses from our significant investment in BB-1 data acquisition has moved the company's understanding of the play to new levels."