Thomas Cook tumbles as weak UK overshadows results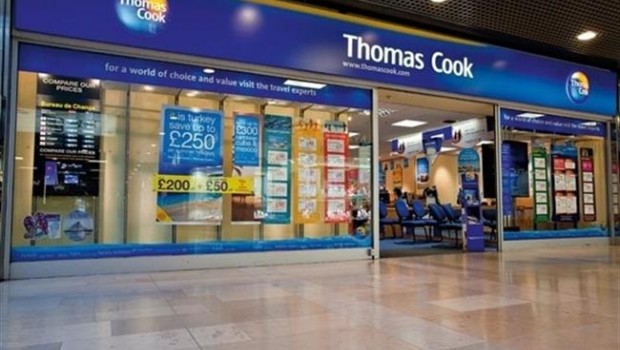 Thomas Cook said it was on track to meet expectations this year but problems in the UK, the tour operator's biggest market, overshadowed its annual results.
Underlying profit from operations rose 8% to £330m in the year to the end of September, broadly in line with revenue up 9% to £9bn. Equivalent profit in continental Europe jumped 44% to £108m and its German Condor airline swung to a £12m profit from a loss of £12m a year earlier.
But profits in the UK fell 23% to £111m as strong first-half trading gave way to weakness caused by rising hotel prices, the reduced value of the pound and greater competition among airlines.
Those factors put pressure on input costs and selling prices for holidays to Spain, with competition for Spanish holidays dragging the group's gross margin down to 22.1% from 23.4%.
Thomas Cook said the UK business was also affected by rising fraudulent illness claims and supporting customers caught up in Hurricane Irma.
Thomas Cook shares fell 12% to 107p at 08:17 GMT.
The group said winter trading was in line with expectations with 58% of holidays sold. Bookings are up 3% at group level but by just 1% in the UK compared with 7% growth in northern Europe and 3% in continental Europe.
Peter Fankhauser, Thomas Cook's chief executive, said: "Looking to the year ahead, we can see real momentum in our group airline, and expect our continental Europe and northern Europe tour operator businesses to continue their good performance.
"While conditions are challenging in the UK, we have implemented a set of actions to improve performance. Overall, based on current trading, I believe that we are well-positioned to achieve a full year operating result in line with market expectations."
Thomas Cook said it had clamped down on illness claims, including improvements to handling and legal action against fraudsters. It is also shifting UK holidays towards Egypt and Turkey, which are more profitable than Spain and are reviving as destinations following a slump in demand after terrorist attacks.