Talk not cheap for TalkTalk as strong customer growth dents profits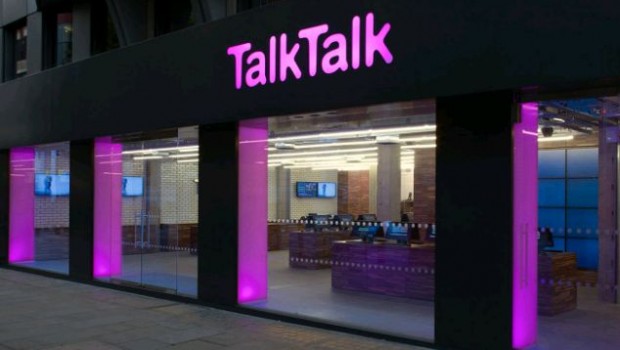 TalkTalk Telecom drummed up an impressive number of new customers in the first half of the year but at the expense of profits, which fell into the red and will be towards the lower end of its guided range for the full year.
In the six months to 30 September, the FTSE 250 telecoms group delivered 46,000 net adds, well ahead of the consensus forecast of 30k and the losses of 29k in the same period last year, but restructuring costs pushed it into a statutory loss before tax of £75m compared to a £30m profit last time.
Talk is clearly not cheap for new chief executive Tristia Harrison, the long-time marketing director who was promoted in February and in May issued her bold 'growth before profits' plans for a company that she helped launch back in 2003.
"When we simplified and reset the business in May we said our priorities were growth, cash and EBITDA, in that order. The first half performance shows we are delivering on that plan."
Double-digit growth in both retail and wholesale business led to a return in on-net revenue growth in the second quarter but turnover for the half-year fell 5% to £856m, Revenues ex-carrier fell 1%, which was better than the 3% decline expected by the market.
Headline earnings before interest, tax, depreciation and amortisation shrank by a third to £95m, largely as expected by the market, with the interim dividend more than halved to 2.5p from 5.29p.
INVESTMENT INCREASING
With Harrison seeing an opportunity to capture further strong growth in net adds by increasing investment, full year EBITDA will be towards the lower end of her prior £270-300m guidance.
"We have now delivered a third consecutive quarter of growth in our broadband base, with both retail and wholesale bases growing; returned to on-net revenue growth; and delivered lower churn than a year ago.
"Our clear value proposition is resonating strongly against an uncertain economic environment and underpins our plan to simplify and focus all our investment in delivering affordable, reliable fixed connectivity to both homes and businesses," Harrison said.
She said the step up in planned investment in growth in the second half was to "take advantage of the strong demand we are seeing for our fixed low price plans; fibre take up and affordable propositions in both our residential and B2B markets".
"Our revised strategy of focusing the business on fewer, clearer priorities is re-establishing TalkTalk as the value provider of choice in the UK fixed connectivity market."
She implied investors should look into the medium term where TalkTalk will enter the next financial year with a "materially higher quality, lower churning and larger customer base".
TALKTALK TANKS
Shares tanked as much as 17% initially on Wednesday, before settling at 170.1p after 90 minutes of trading for a loss on the day of around 10%.
Analyst Mike van Dulken at Accendo Markets said the company had announced "a triple whammy of bad news": a first-half net loss, lowering full year guidance and a 50% cut to the interim dividend.
This dividend cut came with "little or no explanation" and will result in an unwelcome 27% cut to full year shareholder income, van Dulken said, which is "the last thing loyal shareholders will have wanted to hear, having held on for a near 50% rebound from May's flirt with January lows".
He noted that the shares had already turned over, down 14% from October's day-for-day matching of 12-month highs, sitting just above the 200-day moving average.
"Back trading levels last seen on the anniversary of the Brexit referendum, the shares are already well off their worst levels, having plumbed as low as -17% in early trading. Bulls will be looking at profiting from any closing of the 20p gap to 190p. Bears will be itching to pounce on any loss in rebound momentum and any further weakness towards 150p."
George Salmon at Hargreaves Lansdown pointed out that, odd as it sounds, this year's profit was never a top priority for the new management team.
"Instead, the focus has been on restoring customer growth, and progress here has been good. 46,000 on-net broadband customers were added in the half, and the TV customer base is now growing again after the turbulence of 2015's data hack.
"The opportunity to boost margins and profitability should arise once TalkTalk's investments in getting its house in order are complete, so we're willing to give the group the benefit of the doubt for now. However, there is no getting away from the fact that, longer-term, profits will need to rise up the priority list."