Sterling weakness lifts a confident Trifast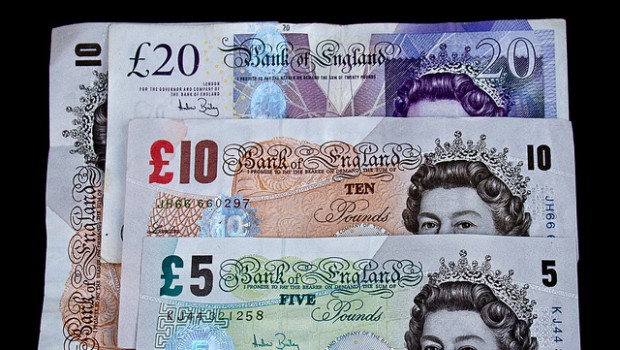 Trifast issued an unaudited trading update for the third quarter on Thursday, saying that on a constant currency basis, the company experienced a continuing strong performance across its main geographies.
The London-listed firm said its Asia business returned to growth as it began to benefit from the anticipated recovery in demand during H2, both in the domestic and export markets, whilst the UK and USA operations were continuing to produce results in line with management expectations.
Within Europe, the business overall performed "solidly" and continued to deliver year-on-year growth, although the board said it was seeing a slight change in the product mix.
It also reported an "encouraging" start at its newest greenfield operation based in Barcelona.
"The group's capital investment programme is expected to deliver further opportunities in terms of markets, capabilities and operating efficiencies to support this growth as we move forward," Trifast's board said in a statement.
"The capability for 'self-help' initiatives has served us well in recent years, backed by strong and well proven management teams, giving us confidence that Trifast can sustain its successful track record for long term growth."
As an international business, the board said more than 70% of Trifast's revenue was generated outside of the UK.
In the period under review, the group's overall margin has held up well despite the continued weakness of sterling.
During 2016, sterling was down 15% year-on-year against a basket of currencies relevant to the group's businesses.
At the half-year end the board reported that Trifast had experienced translational FX tailwinds of approximately £1.0m at the underlying profit before tax level.
"Since then, the sustained weakness in sterling has had a further positive translation impact on group revenues and underlying profit.
"In the shorter-term, if sterling weakness persists then we expect this to have an additional positive effect on the group's revenue and profitability, however, in the longer term we may also start to experience some challenges within our UK business in terms of input costs as a result."
Trifast said the current financial year remained a positive one for the business and, given group trading in Q3 and the further FX tailwinds, the board now expected the group's performance for the full year to be slightly ahead of its previous expectations.
"Like many businesses, we cannot fully mitigate current global macroeconomic and political factors or any potential impact from Brexit on the UK economy in terms of trading dynamics between the UK and the European single market.
"Nevertheless, the Trifast board remains confident that both our experienced business teams and our wide geographical cover will give us the flexibility and foresight to meet these challenges head on as and when they arise."