Sir Stelios' easyCoffee to undercut Caffe Nero, Costa and Starbucks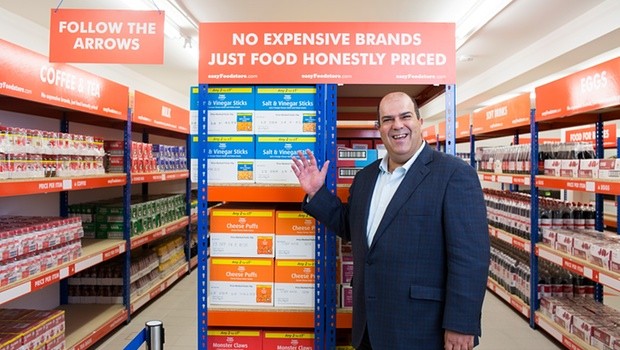 EasyJet founder Sir Stelios Haji-Ioannou has launched a new venture, easyCoffee, that will add further discount competition to the coffee shops current dominating the UK high street such as Starbucks and Costa Coffee.
The entrepreneur has launched the three franchises, and according to The Telegraph, has received over 200 approaches from potential franchise partners.
Stelios introduced budget airline EasyJet in 1995 to provide a cheaper alternative to existing high-cost carriers, and has since launched other operations under the "easy" branding, including easyHotel and easyCar.
EasyJet has expanded impressively since its foundation 21 years ago through a series of acquisitions, and is now a constituent of the FTSE 100.
The new coffee shop business is operating in London and Southend-on-Sea already, and customers can purchase a cup of coffee for as little as £1, more than half Cafe Nero and Whitbread's Costa and well below Starbucks.
Partner Nathan Lowry told the newspaper that there was a gap in the market which easyCoffee could fill, although pub chain Wetherspoons not long ago launched its own bargain takeaway coffee offer.
"The gap in the market is in terms of pricing," Lowry said. "The coffee's great. We use the same machines that all the big guys use, all our staff are highly trained up to barista level."
The price of coffee in the UK towers above other European regions, and Lowry aded that "we genuinely feel that people are paying too much for their coffee in the UK."
The franchise offers have come from interested parties who want to open up new shops on high streets in the likes of Croydon, Wembley and High Wycombe.