Sports Direct results sees employees miss out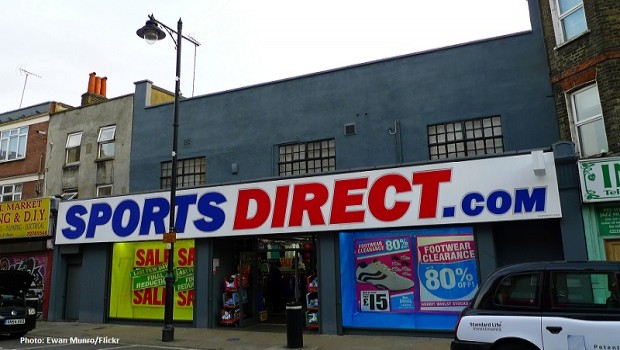 High street retailer Sports Direct reported on a "disappointing" year on Thursday, with retail revenue excluding Heatons improving by just 0.6%.
The FTSE 250 firm said total group revenue was up 2.5% to £2.9bn in the year to 24 April, with gross group margin improving 0.4% to 44.2%.
Underlying EBITDA shrunk 0.5% to £381.4m, with underlying profit before tax dropping 8.4% to £275.2m and underlying earnings per share retreating 8.7% to 35.5p.
Reported profit before tax was ahead 15.4% at £361.8m, with reported earnings per share reaching 46.8p.
Sports Direct's net debt almost doubled during the year, to £99.6m from £59.7m.
"The group has delivered a disappointing full year financial performance, impacted primarily by a tough trading environment in the second half across our sports retail businesses," said chief executive Dave Forsey.
"Our continued investment in upgrading and relocating stores, including 'key location doors' such as Leeds and Plymouth, has been well received by our leading third party suppliers."
Forsey said the results have meant the group did not achieve its first EBITDA target set by the 2015 share scheme - a long-term share-based incentive scheme that rewards eligible staff based on the achievement of four consecutive full-year EBITDA targets.
"This is very disappointing as the share scheme is a significant part of our high performance and reward culture, and we are working to replace this arrangement with a new incentive scheme to continue to reward our people for their commitment and performance," Forsey said.
The news came after a year in which Sports Direct's value crashed after allegations of employee mistreatment surfaced late last year - culminating in founder Mike Ashley appearing in front of MPs last month.
"I would like to thank all of our people for being part of the Sports Direct team in what has been a particularly tough year for the group," Forsey said.
"Thank you for all your hard work this year and in the past, and I look forward to our future achievements."