Sorrell's S4 Capital acquires MediaMonks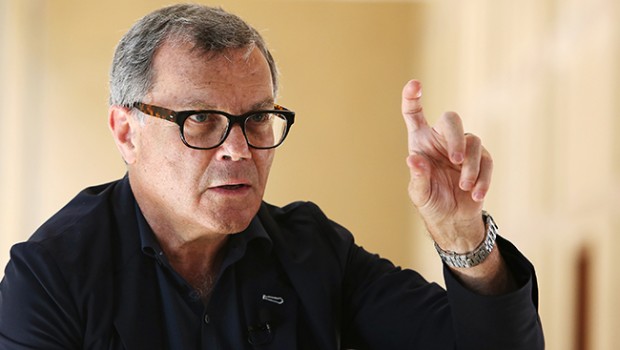 Derriston Capital announced on Tuesday that S4 Capital - Sir Martin Sorrell's new venture - has acquired MediaMonks Multimedia, in a transaction which it said seeked to create "the digital platform of the future".
The company said MediaMonks had revenues of around €110m, and operated through 11 offices in 10 countries spanning the United States, the United Kingdom, continental Europe, Asia, Latin America and the Middle East.
It added that the combined group had more than 750 people and clients including Adidas, Amazon, GE, Google, Hyundai, JAB, Johnson & Johnson, Netflix, 3G and Weber.
MediaMonks services included digital experiences, product, content and ecommerce.
"The objective behind the merger is to provide clients with digital services, which are agile, efficient, and of premium creative quality," the Derriston board said in its statement.
"This was reflected in MediaMonks success last month at the Cannes Lions International Festival of Creativity with 18 gongs, including one Grand Prix for Entertainment.
"In addition, the agency provides a global and locally relevant approach, co-locates resources at both agency and client, and serves multi-national, regional and local clients, along with millennial-driven influencer brands."
The merger represented the first move by S4 Capital to create a "new era, new media" solution embracing data, content and technology, which would meet client needs in an "always-on" environment.
Upon completion of this acquisition, and in turn the acquisition of S4 Capital by Derriston, the combined company will be a unitary one.
MediaMonks shareowners would receive shares in S4 Capital, which would become shares in Derriston, as well as cash, and would not include an earnout.
The firm said subsequent emphasis would be placed on further platform development, data analytics and digital media buying, run on a single profit and loss basis, as clients were reportedly "increasingly" demanding.
"Derriston is entering into an amended contract to acquire S4 Capital to reflect S4 Capital's merger with MediaMonks.
"Derriston's acquisition of S4 Capital is conditional, inter alia, on the publication of a prospectus and the re-admission of its shares to listing on the standard segment of the official list, which is expected to take place in the next two months."
Sir Martin Sorrell took the helm at Derriston Capital weeks after he left advertising giant WPP amid allegations of misconduct in May, with a view of using it as a vehicle to acquire his cashed-up new venture S4 Capital and bring it to public trading.
Sorrell resigned from WPP before an investigation into his alleged misconduct was completed, with the investigation subsequently being called off, and no further details of the allegations forthcoming.