Smurfit slumps as International Paper says it won't make hostile bid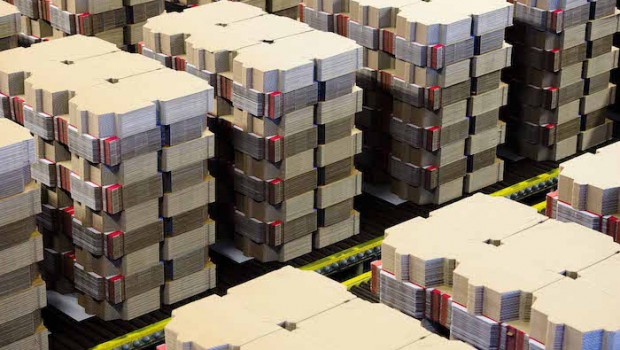 Shares in Smurfit Kappa slumped on Wednesday as US rival International Paper said it would not be making a hostile bid for the paper and packaging company.
The Irish Takeover Panel announced earlier that International Paper had until 0700 BST on 6 June to announce whether it would be making a binding offer for the group. IP, which supports the panel's decision and said it favours a "prompt" resolution, said it believes its current proposal represents a compelling strategic and financial rationale for a combination with Smurfit Kappa.
However, it has stressed from the outset the importance of proceeding on an agreed basis. "To that end, IP confirms that it will not proceed with a binding offer unless it is recommended by Smurfit Kappa's board of directors."
Smurfit, whose board unanimously rejected a sweetened offer from International Paper back in March, said it continues to believe that the best interests of its shareholders are served by pursuing its future as an independent company.
"As noted at the group's recent AGM, Smurfit Kappa has met and dealt with International Paper in a professional manner and has actively and thoroughly evaluated each of the proposals received. As we have done to date, the board will continue, consistent with its fiduciary obligations, to act in the best interests of the group and all of its stakeholders."
International Paper reckoned both companies should meet to discuss "the synergy potential" of the combined group and gain a better understanding of each of their outlooks, "in order to explore a path forward to a recommended transaction".
On 26 March, Smurfit rejected a second offer from International Paper, sweetened by €1.08 per share to €37.54, on the basis that it "fundamentally" undervalued the group and remained "significantly" below the valuations set by recent industry transactions.
Chairman Liam O'Mahony said at the time that the revised proposal did not offer the company's shareholders much more than compensation for the fall in International Paper's share price since the date of the first offer on 6 March.
"Moreover, the revised proposal does not make strategic sense for Smurfit Kappa and its stakeholders. Smurfit Kappa has a distinct business model and culture as a customer-oriented, performance-led packaging leader and has already communicated a strong plan to accelerate development and performance with its 2017 year-end results."
At 1542 BST, Smurfit shares were down 5.3% to 2,944p.