Shire to sell oncology business to Servier for $2.4bn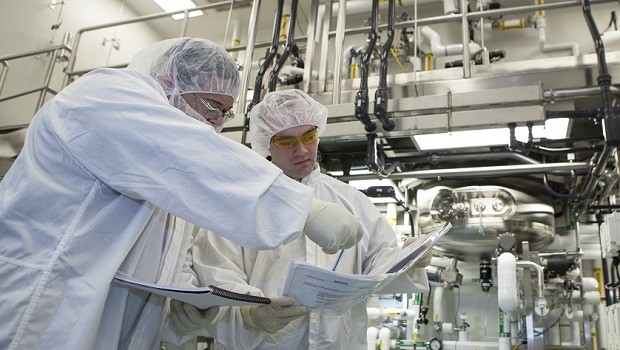 Shire, for whom the boss of Japanese drug maker Takeda is reportedly readying a £35bn bid, has agreed to sell its oncology business to Servier for $2.4bn in cash.
The business generated revenues of $262m in 2017, and the total consideration represents a revenue multiple of 9.2 times 2017. Shire said the deal covers the transfer of its oncology arm including in-market products Oncaspar, a component of multi-agent treatment for acute lymphoblastic leukaemia and ex-US rights to Onivyde, which is a component of multi-agent treatment for metastatic pancreatic cancer post gemcitabine-based therapy.
The portfolio also includes Calaspargase Pegol, which is under FDA review for the treatment of acute lymphoblastic leukaemia and early stage immuno-oncology pipeline collaborations.
Shire chief executive Flemming Ornskov said: "This transaction is a key milestone for Shire, demonstrating the clear value embedded in our portfolio. While the oncology business has delivered high growth and profitability, we have concluded that it is not core to Shire's longer-term strategy. We will continue to evaluate our portfolio for opportunities to unlock further value and sharpen our focus on rare disease leadership with selective disposals of non-strategic assets.
"We are confident that Servier will continue to invest in this business and our colleagues who are expected to transfer as part of the transaction in order to meet the needs of cancer patients globally."
Shire said proceeds from the transaction will increase optionality and the board will consider returning them to shareholders through a shareholder-approved share buyback after the current offer period regarding Takeda's possible offer concludes.
At 1245 BST, the shares were up 0.8% to 3,635p.
Liberum said that in terms of earnings, the deal is likely to be broadly neutral assuming buybacks mitigate the dilution of around 5% from the sale.
"Strategically this is not a big move given the small size and is not entirely unexpected given Shire is clearly sub-scale in oncology. We view the implications for the ongoing Takeda situation as limited given we don't think oncology was the key element in Takeda's interest."
Meanwhile, Jefferies said the valuation is just above its $2.32bn 178p/share NPV, representing 4.2% of the circa $54.5bn 4200p/share sum-of-the-parts valuation.