Shell profit beats forecasts for third quarter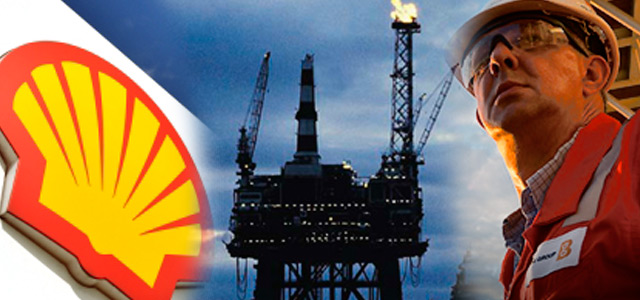 Royal Dutch Shell's third-quarter profit beat forecasts, rising by almost half to $4.1bn (£3.1bn) as Britain's biggest oil company benefited from rising oil prices.
Net income for the three months to the end of September, based on current cost of supplies, rose 47% to $4.1bn, outstripping the $3.6bn average analyst forecast.
The Anglo-Dutch company said profit rose at its downstream, upstream and integrated gas businesses. It gained from higher oil and gas prices, stronger demand for refining and chemicals and increased production from new fields.
Like its UK rival BP, Shell came under pressure when oil prices more than halved from $110 a barrel in 2014 to less than $30 a barrel in early 2016. The company has cut costs and sold assets as oil has staged a partial recovery to trade at around $60 a barrel.
Ben van Beurden, Shell's chief executive, said the upstream business, which finds and drills for oil, generated almost half of Shell's $10bn cash flow from operations at an average Brent oil price of $52 a barrel.
Van Beurden said: "Shell's three businesses all made resilient contributions to this strong set of results. This competitive performance is further evidence of Shell's growing momentum, and strengthens my firm belief that our strategy is working."
Net debt was down to $67.66bn from $77.85bn a year ago. Shell's strengthening finances prompted broker Hargreaves Lansdown to call for the company to stop paying dividends in shares.
Nicholas Hyett, an equity analyst at Hargreaves, said the scrip dividend had allowed Shell to make the payout while conserving cash but with the company under less pressure it is diluting shareholders.
He said: "A strong cash flow performance this quarter is likely to increase calls for management to scrap a scrip dividend policy that is seeing it issue almost $1bn of new shares to shareholders every quarter. That can't come soon enough for us."
Earlier in the week, Shell completed the sale of a package of UK North Sea assets for up to $3.8bn as it continued to trim the massive debt pile built up by the acquisition of BG Group last year.
The price of the deal, which was announced back in January, includes an initial consideration of $3bn and a payment of up to $600m between 2018 and 2021 subject to commodity prices, with potential further payments of up to $180m for future discoveries.
Shell also completed the sale of its entire Gabon onshore oil and gas interests to Assala Energy for a further $628m.