Savills profit drops amid challenging conditions, increased invesment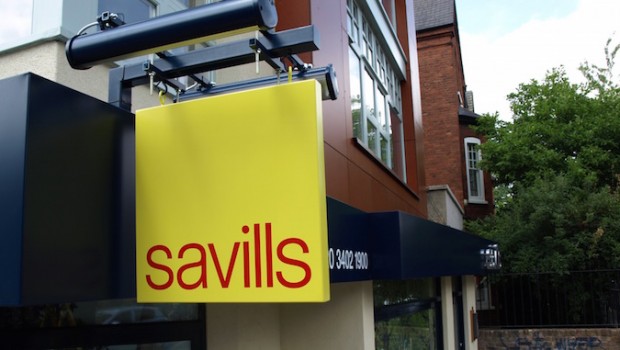 Profit at Savills fell in the first half of the year on the back of increased investment and tough market conditions, but the estate agency backed its full-year expectations.
In the six months to 30 June, revenue edged up 2% to £727.8m, but pre-tax profit declined 18% to £26.7m and basic earnings per share dropped to 13.8p from 16.1p in the same period a year ago.
The company said that despite "continued challenging market conditions" the UK residential transaction business saw revenues grow 6% to £58.2m, while new development sales revenue was up 17%.
Revenue in Continental Europe and the Middle East was up 34% to £96.6m, while underlying profit was 120% higher at £3.3m as the benefits of recent business acquisitions, namely Aguirre Newman, started to come through. In the UK, revenue edged up 2% to £280.5m but underlying profit slipped 6% to £23.7m, while Asia Pacific saw revenue decline 5% to £250.4m and underlying profit drop 15% to £18.6m.
Chief executive Jeremy Helsby said: "In the face of some challenging market conditions, Savills has delivered a resilient first half performance reflecting our geographic diversity, breadth of operations, recent business investment activity and the strength of our UK residential business.
"In line with our overall growth strategy, we have continued to invest across the business, which has affected profits in the short term. During the period we completed the acquisition of Cluttons Middle East, providing Savills a strategic platform for growth in this region. In addition, in the UK we further enhanced our leading property management platform announcing the acquisition of the third party property management portfolio of 'Broadgate Estates' from British Land."
Helsby said the group has a "robust" pipeline of activity for the second half and the full-year performance is expected to be in line with the board's expectations.
Peel Hunt noted that Savills shares performed well in 2017, with a rally of 42%, but are down 13% year-to-date.
"On current estimates the shares are trading on a CY18 price-to-earnings of 11.9x with a free cash flow yield of 7.4% and a dividend yield of 3.7%. We continue to like the business model and see attractive medium to long term growth for the business but can't get hugely excited about the current valuation," said analyst Alexander Stout, sticking to a 'hold' rating.
At 0940 BST, the shares were down 3.9% to 830p.