Saga cruising towards targets after 'consistent growth' in first half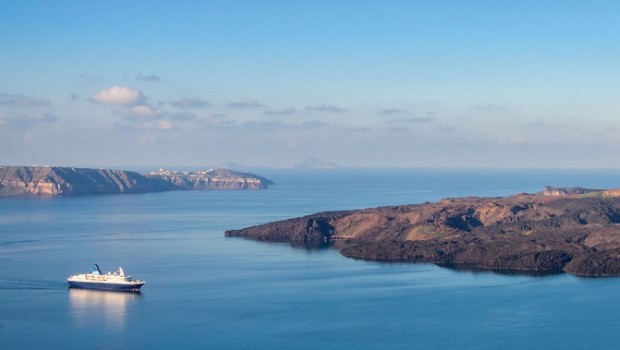 Saga, the specialist provider of products and services for those over 50, reported solid growth of 5.5% in underlying profits before tax for the first half as it ordered a second new cruise ship amid high demand.
The FTSE 250 company said that growth to £110.2m PBT, which was slightly ahead of the consensus forecast of £107m, was underpinned by a 10.4% improvement in insurance broking efficiency and reduction in ship maintenance downtime for its travel business.
Its reported profit before tax for the six month period, to 31 July, was £103m, which Saga's board said reflected costs associated with its successful refinancing and net fair value losses on derivatives.
The firm's net debt stood at £460.4m at period end, a reduction of 13.8%, with its net debt ratio to trading EBITDA standing at 1.8x, compared to 2.2x at the same time last year.
Saga's board declared an interim dividend of 3p, an improvement of 11.1% on the same time last year.
"Saga is on track to deliver a fourth consecutive year of growth," said group chief executive Lance Batchelor.
"Underlying profits are up again and so is our dividend. Our retail broking and travel divisions are performing well."
On the operational front, the company launched its 'Saga Possibilities' membership programme to all of its customers, with initial partners including Nuffield Health, Apple and Majestic Wine, as well as its 'keep doing' brand identity during the period.
It reported "high demand" for the Spirit of Discovery, which the board said supported its decision to invest in its cruise capacity with the purchase of its second new ship 'Spirit of Adventure', due for delivery in August 202 being a year sooner than original guidance
Saga said its retail broking profit grew 4.7% to £70.9m during the period, with a "strong performance" in motor broking, while its underwriting profit before tax was £46.8m, dropping from 49.1m as a result of lower reserve releases.
It claimed "strong" travel profit growth of 63% to £11.9m, adding that marketing and operational efficiencies had reduced its operating costs.
"Saga Possibilities is a critical new offering that will allow us to thank and encourage our customers to enjoy more of what Saga can offer," Batchelor said.
"I believe that these results continue to demonstrate that Saga is growing, has good momentum, and is on track to deliver in line with expectations for the full year."
Saga shares spiked in early trade on Friday, but settled flattish after a couple of hours at 196.8p.
Broker Numis said the results were "solid" but noted that while revenue per motor insurance policy was said to have increased strongly, the benefit of this has been deferred due to an increase in the in-house underwriter's share of revenue so motor broking revenue decreased 4%.
Motor policy sales were flat excluding the closure of Direct Choice and home broking was said to remain challenging but a 4% decrease in PBT was helped by continued focus on margin rather than volume.
George Salmon, an analyst at Hargreaves Lansdown, said: "Many of today's retirees are asset rich and have comfortable pensions in place, and demographic change means this age bracket is swelling in number. While this means Saga has a potentially lucrative grey emerging market in front of it, the challenge is to first get the customer onside, then effectively cross-sell its numerous services."
He noted that while profit was seemingly heading in the right direction, the number of 'high affinity customers' on board has not really moved.
"The launch of its new Saga Possibilities scheme, which will offer members various discounts and benefits, could be key. With its debts falling and the UK's favourable demographics providing a tailwind, if Saga can get its marketing pitch here right, it could find itself in cruise control."