Royal Mail close to agreeing pension and pay deal with unions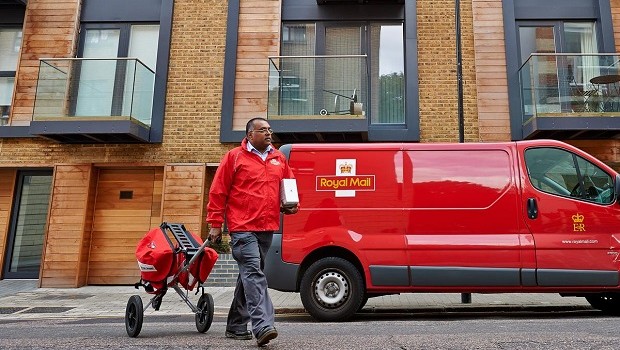 Royal Mail looks like avoiding a Christmas strike from postal workers as the mediation process brings the company and unions closer to agreement on pensions, pay and working conditions - with analysts optimistic about the improved relations between the two sides.
After several weeks of talks involving the mediator, Professor Lynette Harris, the postal operator and the Communications Workers Union have revealed a series of proposals that the two sides said has allowed them to "better understand their respective positions".
The proposals include the commitment to introduce a Collective Defined Contribution Scheme to replace the Royal Mail Pension Plan, which would provide a target income without a guarantee.
Until a new pensions forum lobbies the government into agreeing for this kind of scheme to be made available in the UK, the two sides suggest a defined benefit cash scheme should be introduced on the terms that Royal Mail has already proposed, with members of its defined contribution scheme with five or more years of continuous service offered membership of this scheme.
New members of defined contribution scheme will be auto-enrolled at the highest contributions level, of 10% from the company and 6% personal, should also be introduced, the proposal said.
The cash pension cost for RMG would therefore remain at around £400m in 2018-19, analysts said, as the increase in the DC contributions would be offset by a cut in DB contributions.
An increase of 2.6% has been proposed for pay, overtime and allowances from April 2017 and a 2% basic pay increase from April 2018, but with the working week falling by an hour to 38 hours, implying a 2019 hourly pay rise of 4.6%.
The increases would be on the basis of a later last delivery time and range of productivity enhancing initiatives, including deployment of automated hours data capture and will see some delivery method trials.
Later cut-off times could potentially increase revenue by around £45m and cut costs by around £20m, Royal Mail believes, thus paying for much of the cost of the one less working hour.
Analysts at UBS said the proposals "have left a lot of questions unanswered", but in conclusion was a little more optimistic than before.
Having seen the full details, UBS was "more hopeful these proposals can be self-funded, although the wage increase is one area where we are still cautious".
"One of the key outcomes for the talks in our view is whether the two parties can start working together again (a problem the report itself notes has become a problem in the past 15-24 months) in order to change the business for the changing market it is in. In an environment where on our current forecasts UK costs are flat to slightly up, growing revenue is going to be key for future profitability and one where cooperation would be a significant benefit."
Investec said releasing the proposal suggested there was a high degree of comfort on both sides, although a formal agreement has not yet been reached.
"In aggregate, it is difficult to quantify the impact. We assume a basic pay increase of 2% from April 2017 including subsequent years with around 2% productivity growth.
"Higher productivity growth should offset the pay increases and Royal Mail has the lowest margin by far of the listed European mail operators suggesting significant potential for margin expansion through such initiatives as parcels automation, which remains in its most formative stage.
Analysts anticipate many new workers will reduce their pension contributions from 6%, bringing RMG's down, with existing DC scheme members typically contributing at the lowest level of 1-2%.