Redefine earnings rise despite tough market conditions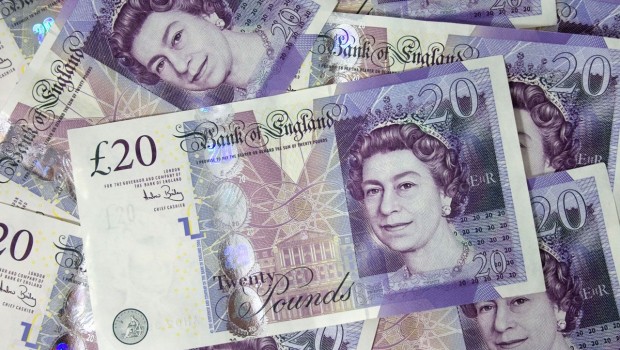 Income-focused UK real estate investment trust Redefine International announced its results for the year to 31 August on Wednesday, with a 17.6% increase in earnings available for distribution to £52.2m.
The FTSE 250 firm also declared a second interim dividend of 1.575p per share, taking the full year dividend to 3.2p per share, down marginally from the 3.25p per share paid in the prior year.
Gross rental income increased 1.0% on a like-for-like basis, and the company reported a portfolio valuation increase of 3.4% on a like-for-like basis.
EPRA net asset value per share was 40.0p, down 2.4% from 41.0p.
The board said that decrease incorporated a one-off impact of AUK portfolio acquisition costs and a 1.0% increase in UK Stamp Duty Land Tax.
At period end, Redefine's loan-to-value ratio was 53.4%, up from 51.8%.
Its weighted average cost of debt reduced by a further 50 bps to 3.4%, from 3.9%.
"This year marks the tenth anniversary of the company's listing and the management team has continued to deliver a solid performance in challenging conditions, to create a much stronger company, portfolio and earnings performance," said chairman Greg Clarke.
"Redefine International continues to offer superior distributions relative to its peer group and the resilience of the company's share price in testing market conditions is reflective of the market's confidence in Redefine International to provide secure income underpinned by a diversified, well-located portfolio of assets with attractive property fundamentals.
"We are looking forward to building on these achievements as we enter our next decade as a public company."
Chief executive Mike Watters said the firm had once again delivered a "pleasing" set of results against a challenging economic and political backdrop.
"Our performance was partly underpinned by the successful off-market acquisition of the AUK portfolio in the first half, which positioned us well for the future by significantly improving the quality of our portfolio and income streams," he said.
"Our strengthened capital structure, lean cost base and a far-reaching asset management programme, puts us in a good position to grow through the next chapter in the property cycle."
Watters added that, while some uncertainty and volatility remained following the EU referendum decision, the board was not yet seeing any notable change in the occupier market.
"Our track record and proven strategy of delivering income-focused total returns offers an increasingly attractive opportunity in this historic low interest rate environment.
"We are committed to driving Redefine forward to become the UK's leading income-focused diversified REIT."