Reckitt Benckiser disappoints but headwinds should ease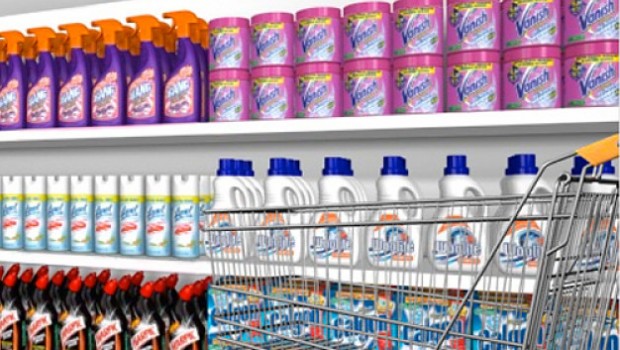 Consumer products group Reckitt Benckiser posted a trading update for its first quarter on Friday, reporting it was in line with expectations with continued strong performance in the health division led by Mucinex and Durex.
However, sales in the quarter were slightly behind analyst consensus as negative like-for-like sales in Europe were offset by growth in developing markets and foods.
The FTSE 100 firm said that growth was offset by headwind in Scholl/Amopé, which also impacted Europe-North America performance.
Growth rates were set to improve through the year, and RB said it was on track for its full year net revenue target of 3% like-for-like.
The company said home and portfolio categories, and the DvM emerging market area, were negatively impacted by what the it called the "Korea HS issue", whereby it was still dealing with the legacy of faulty Oxy RB-branded humidity sterilisers distributed in the 1990s and 2000s that caused a number of deaths.
The Mead Johnson acquisition remained on track for completion by the end of the third quarter, it added, and confirmed the strategic review of the Food business had commenced.
"Our Q1 results are in line with expectations as macro conditions remain challenging," said CEO Rakesh Kapoor.
"Against this backdrop our underlying business remains strong."
Kapoor said RB delivered continued outperformance in consumer health and good growth in DvM, offset by previously flagged headwinds, which would persist during the first half.
"I expect our growth trajectory to improve as we progress through the year and we remain on track to achieve our full year net revenue target of 3% LFL growth."
Charlie Huggins, a fund manager for Hargreaves Lansdown, said it was the first quarter he can remember where the group has failed to grow its like-for-like sales and that most of the headwinds should ease as the year progresses.
"We don't think for one minute that Reckitt's brands are losing their fundamental appeal, or that the company has lost its ability to innovate.
"We expect this brand strength, supported by the company's huge marketing clout, to drive growth in the longer term. The investment case also depends on Reckitt's ability to integrate the Mead Johnson acquisition, which is expected to complete at the end of the third quarter."