Rank rakes in better profits in second half after digital boost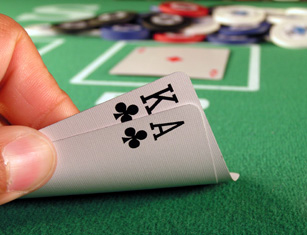 Casino and bingo hall operator Rank reported final results boosted by a significantly improved second half thanks to a strong improvement in digital, with optimism lifted further by the launch of the new Luda bingo format.
Revenue of £754.0m in the 12 months to 30 June were up 1% on a like-for-like basis as a 15% increase in UK digital revenue and Spain's Enracha bingo sites offset a 1% fall in sales from Grosvenor casinos and Mecca bingo halls.
Group operating profit increased by £1m to £83.5m, with digital profit increasing 63% to £22.7m and venues seeing profits shrink 9% to £88.2 while central operating costs dropped to £27.4m from £28.9m.
Operating profits in the second half of £47m were a big improvement on the £37m in the first half and £42m in the latter part of last year.
With adjusted earnings per share up 4% to 16p and net debt cut to £12.4m, a final dividend of 5.3p per share was added to take the full-year dividend to 7.3p, a 12% increase on last year.
"After a challenging first half of our financial year, we are very pleased with our second half performance, especially with our digital business which delivered 63% growth in operating profit for the year," said chief executive Henry Birch.
"We are excited about the roll-out of our new Luda bingo concept following the opening of the first venue on 7 August 2017.
Furthermore, he said a number of digital, product and venue-based plans launched in the new financial year which he expects will drive the top line.
"The new financial year has started well and the board looks to the future with confidence."
Following the new digital sports offer and refreshed digital poker offer launched last year, two new digital brands have been developed, with Bellacasino.com soft-launched in July and Luda.com to be launched in 2017/18.
Broker Shore Capital said profits were £1.5m ahead of its expectations.
Given the strength of the digital performance, especially in the second half, which delivered the 2018 operating profits estimate a year early, and the range of initiatives being put in place to grow the top line, analysts see scope for upgrades to their 2018 PBT estimate of £81.6m and EPS of 16.7p.
After net debt fell by £29m to £12.4m, slightly better than forecast, ShoreCap believes the group "remains on track to become net cash positive in the current financial year; we continue to wait patiently for the balance sheet to be used to gain scale and enhance its digital offering".