Prudential announces plan to spin off UK businesses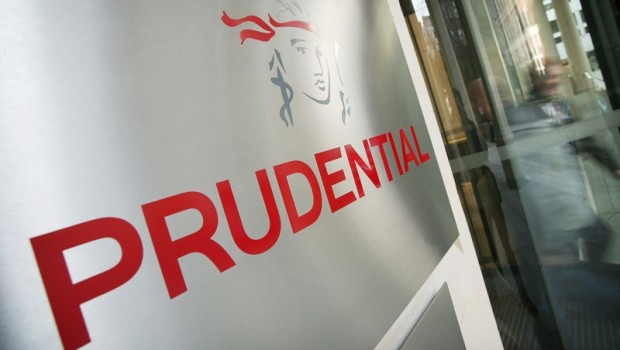 Prudential announced plans to split off its UK and Europe business as the life insurer posted a rise in annual profit driven by surging sales at its Asian business.
The company said it would demerge M&G Prudential, resulting in two separately listed companies. M&G Prudential will be a savings and investment provider for customers in the UK and Europe, while Prudential will be left as an international insurance group focused on Asia, the US and Africa.
The demerger will mark the final transformation of Prudential from its Victorian roots as a seller of life insurance to British workers into an Asia-focused insurance powerhouse. M&G Prudential will be led by its current chief executive, John Foley, while Prudential will remain under the leadership of Mike Wells. Both companies' headquarters will remain in London.
Prudential said the timing of the demerger will depend on the transfer of its Hong Kong insurance subsidiaries from M&G Prudential and the sale of a £12bn annuity portfolio to Rothesay Life, both of which are expected to complete by the end of 2019.
Paul Manduca, Prudential's chairman, said: "The decision to demerge M&G Prudential follows a rigorous review by the board which considered all options, including the status quo, and concluded that it is in the best interest of the group to operate as two separately listed companies, able to focus on their distinct strategic priorities in their chosen geographies. Both are expected to meet the criteria for inclusion in the FTSE 100 index."
Prudential was founded in London in 1848. It grew to be one of Britain's biggest insurers by selling life insurance through an army of agents who went from door to door – the "men from the Pru". It began to transcend these UK roots in 1986 when it bought Jackson Life in the US and in 1994 it formed a division to tap into newly affluent customers in fast-growing Asian markets.
Analysts said the split made sense and many were not surprised, some predicting more splits in future. Nicholas Hyett at Hargreaves Lansdown said: "A spin off looked likely after Pru combined its UK and European life business with M&G last summer, creating a business that didn't appear all that dissimilar to rivals Aviva and Legal & General. It allows investors to get a firmer handle on what's going on at each of the component businesses, and should help M&G focus on its own progress rather than having to compete with the rapidly growing Asian business for management attention."
RBC Capital Markets calculated the M&G Prudential business was currently worth £9.8bn and predicted the Asian business will be split from the US business when US life valuations recover, with asset manager M&G will be split from the UK insurance business some time in the future too.
Prudential shares were the biggest gainers in the FTSE 100, rising 5.2% to 1,920p at 09:47 GMT.
The company announced the demerger plan as it reported a 6% increase in 2017 profit, fuelled by its Asian operation.
Operating profit under international accounting standards for the year to the end of December increased to £4.7bn from £4.3bn a year earlier. Including currency movements, operating profit rose 10%.
At Prudential's Asian business, which is its biggest, operating profit jumped 15% to £1.98bn as sales rose by double digits in eight out of 12 life insurance markets.
Under its current strategy, Prudential sells savings and life insurance products to the growing middle-classes in Asia and aging populations in the US, the UK and Europe. M&G Prudential was formed from a combination of Prudential's asset management arm and its UK & Europe operations in 2017. The business had £17.3bn of net asset management inflows in 2017 and total assets under management of £351bn.
Prudential increased the annual dividend by 8% to 47p a share.