Premier Foods squeezes out H1 profit thanks to strategic partnerships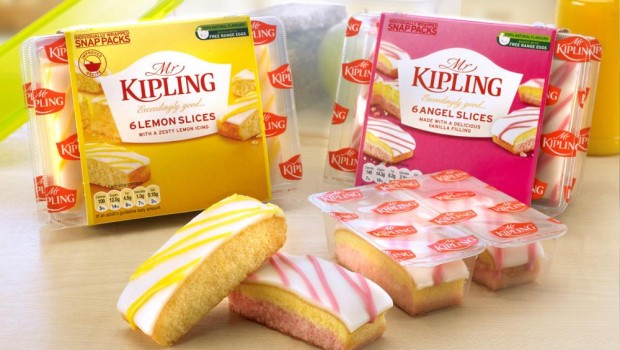 Mr Kipling and Paxo owner Premier Foods squeezed out a profit in the first half of the year as revenue rose thanks to its strategic partnerships with Mondelez and Nissin.
In the 26 weeks to 30 September, the group made a pre-tax profit of £300,000 compared to a loss of £55.6m in the same period a year ago, as revenue rose 1.5% to £353.3m. Meanwhile, net debt was reduced to £535.35m from £556m.
Premier said its strategic partnerships with Nissin and Mondelez International are "working very well", together delivering over 40% of the group's revenue growth in the second quarter.
The company completed the signing of the new Mondelez International Global Strategic Partnership in the first half of the year and through its partnership with Nissin, Batchelors is now the fastest growing major brand in Premier's portfolio following the launch of convenient pot format products such as Super Noodle Pots.
Chief executive officer Gavin Darby said: "A key highlight was our strong performance in the second quarter, with volume driven revenue up +6.2% after a challenging first quarter. Our international business continues to go from strength to strength and saw revenue growth of +23% in the first half of the year.
"The cost efficiency programme we launched earlier this year is on track to deliver the expected benefits. We completed the issue of a new £210m high yield bond in June and our net debt was £21m lower than the same point last year; a little ahead of our plans. Overall, we continue to expect the business to make progress in the second half of the year and our expectations for the full year remain unchanged."
At 0818 GMT, the shares were up 5.5% to 38.50p.